Microdose Presents Psychedelic Capital: A Virtual Investment Conference Highlighting Prominent Industry Players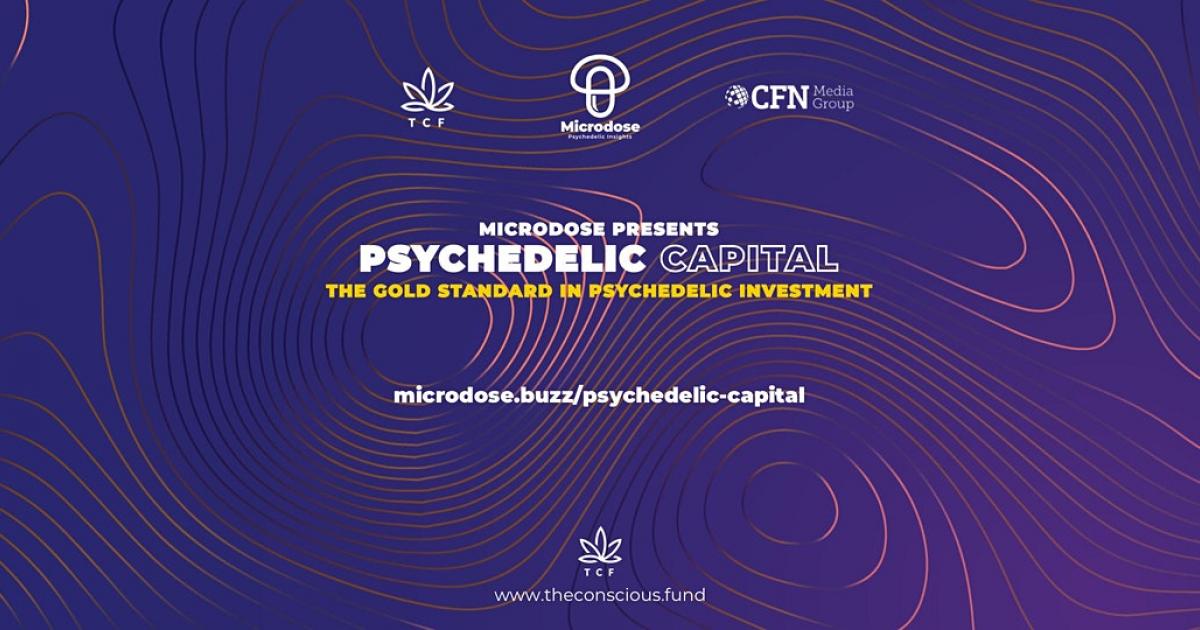 Cannabis and psychedelic investors alike are paying close attention to the burgeoning psychedelic space. Due to widespread demand, Microdose Psychedelic Insights and the The Conscious Fund have aligned once again to host Psychedelic Capital, a monthly conference covering the emerging psychedelic markets.
September's edition will consist of lively sponsor exhibitions, such as Doug Dryslade, the newly appointed CEO of Cybin Corp., Dr. Jeffrey Becker and Gregg Peterson of Bexson Biomedical, Dr. Joseph Tucker, CEO from MagicMed Industries, as well as Audia Barnett, COO of Wake Jamaica, along with Olga Chernoloz, Chief Scientific Officer of Wake Network. In addition to sponsor presentations by these luminaries, the event will also feature dynamic speakers (listed below) from across the psychedelic industry as well.
Speaker highlights from the September event include:
"Technodelic" videogame designer, Robin Arnott
Joël Brierre, founder of Kaivalya Kollectiv
Danilo Tomanovic, president of ML Deep Dive,
Ronan Levy, executive chairman of Field Trip Health,
International women's rights activist Lynsey Bourke
Nikolai Vassev, founder of Mindleap Health
Tom Galea, director and cofounder of Lumenate.
Dr. Erica Zelfand, Founder of Simba Health
The conference features 20 minute presentations followed by an engaging 10 minute Q&A session where you can interact as an audience with panelists from across the psychedelic spectrum. With experts and thought leaders hailing from the top companies in the space, you can be sure to enjoy deep insights and commentary at the cutting edge of the psychedelic renaissance.
© 2020 Benzinga.com. Benzinga does not provide investment advice. All rights reserved.
---