Cannabis Movers & Shakers: Namaste, Australis Capital, Chemistree Technology, Copperstate Farms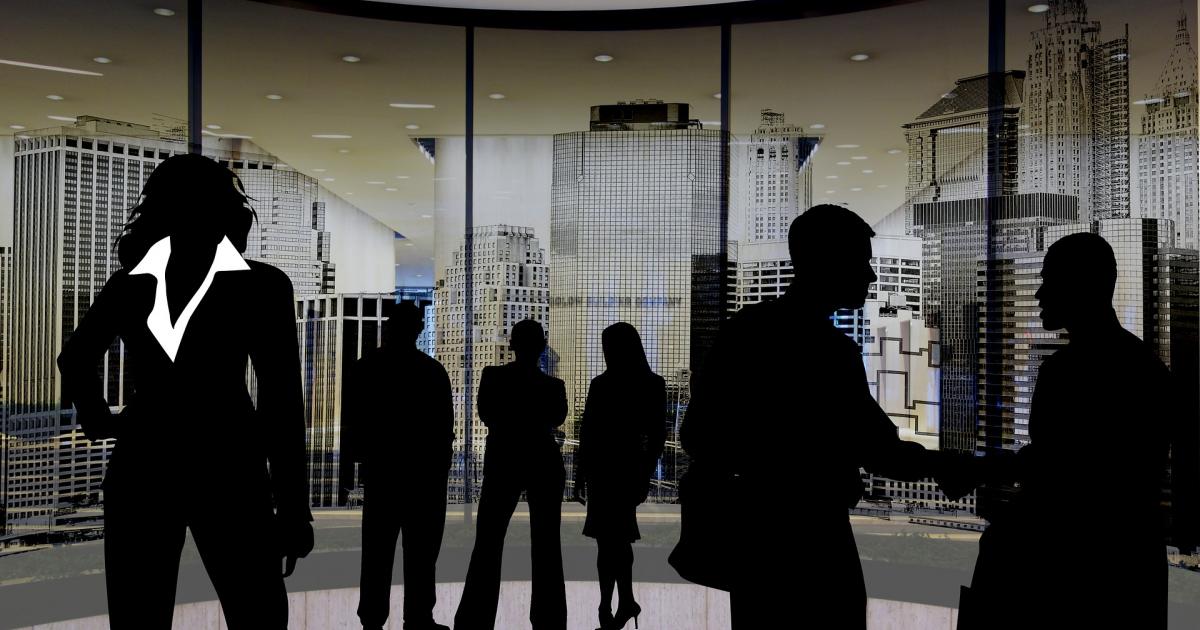 Here are the latest updates on leadership changes within the cannabis industry.
Namaste Taps Slava Klems As Interim CFO
Namaste Technologies Inc. (TSXV:N) (OTCMKTS: NXTTF), which recently launched a marketplace platform to sell cannabis accessories, confirmed some management changes.
On the heels of settling a trademark dispute, the Toronto-based company appointed seasoned finance executive Slava Klems as an interim chief financial officer.
The decision is effective Oct. 31.
Klems, who spent over a decade serving at AIMIA Inc. and Dominion Citrus Income Fund, succeeds Annie Holmes.
Namaste CEO Meni Morim welcomed Klems, highlighting she has an "impressive background in corporate finance with experience in technology and platform integration and has shown an incredible business acumen since joining the company."
Australis Capital Appoints Sameer Kumar To The Board
Cannabis industry veteran Sameer Kumar has agreed to join Australis Capital Inc. (CSE:AUSA) (OTCQB:AUSAF) as an independent member of its Board of Directors.
The news was disclosed just weeks after the resignation of Executive Chairman Scott Dowty from the board.
Previously, Sameer served as President and COO of Al Harrington's Viola Brands.
"AUSA continues to take decisive action to position the company for growth," stated Harry DeMott, Director of the Las Vegas-based company.
Chemistree Investee Immunoflex Formes Scientific Advisory Board
Immunoflex Therapeutics, an investee company of Chemistree Technology Inc. (CSE:CHM) (USOTCQB: CHMJF), welcomed David MacDonald to its executive team.
The Vancouver-based investment company focused on the cannabis sector also formed a three-member Scientific Advisory Board, consisting of Jian Han, Leonore Herzenberg and Vernon Oi, who agreed to be chairman.
MacDonald brings more than three decades of experience in drug development and leadership of biotech companies.
Previously, he served at MSI Methylation Sciences Inc., overseeing the research and development efforts with a focus on pharmaceutical product and clinical development.
Oi is a seasoned immunologist and Stanford alumni with more than 200 peer-reviewed publications and a number of patents.
Han, who is a Hudson Alpha Institute for Biotechnology Faculty Investigator, has over thirty years of experience in molecular diagnostic technologies and products.
He is the R10K project's director, leading a team of scientists studying biomarkers for 100 diseases.
Herzenberg is a Stanford Professor of Genetics, Stanford Flow Cytometry Chair in Genetics, and Stanford Professor of the Interdepartmental Program in Immunology.
"These are great advancements for ImmunoFlex," Chemistree President Karl Kottmeier said.
Last month, Chemistree opted to boost its cultivation and processing capacities in Sedro Woolley by 30%. Due to the pandemic, the construction of an additional grow room, which is launched in early March, was delayed.
Sugarleaf intends to utilize the expanded space for planting and other cannabis operations.
Former 4Front's CFO Brad Kotansky Joins Copperstate Farms
Vertically integrated cannabis company Copperstate Farms Management, LLC tapped Brad Kotansky as Chief Financial Officer.
Prior to this, he oversaw the financial division at 4Front Ventures Corp. (CSE:FFNT) (OTCQX: FFNTF).
Kotansky has over fifteen years of executive experience, serving as a hedge fund portfolio manager and investment banker on Wall Street.
Pankaj Talwar, the CEO of the Phoenix, Arizona-based company, said Tuesday that they are "delighted" Kotansky opted to join them, highlighting that he "brings tremendous passion for the industry, keen financial acumen, and a love for building teams."
© 2020 Benzinga.com. Benzinga does not provide investment advice. All rights reserved.
---