Which State Cannabis Markets Best Represent A Possible Federal Legal Framework?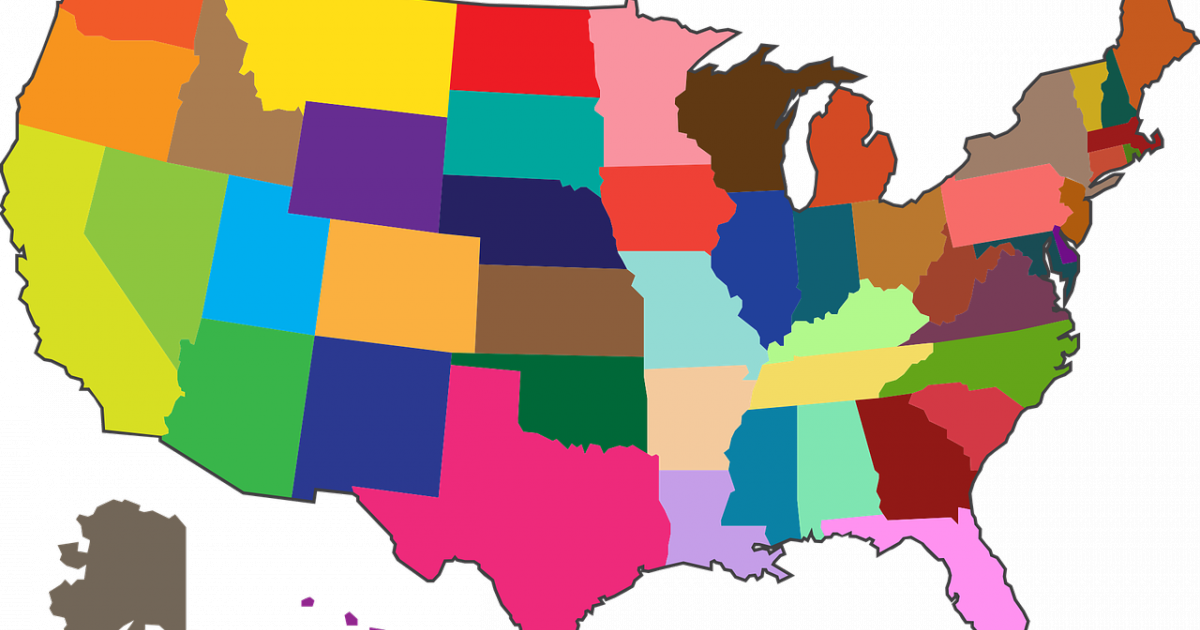 July figures from Marijuana Business Daily suggest the United States cannabis market could have an economic impact of $130 billion by 2024.
As the licensed market grows, so too does the focus on federal adult-use laws. While nothing appears imminent at the moment, the various bills making their way through Congress continually stoke the discussion over cannabis legalization and what its legislative framework may look like.
Cannabis experts told Benzinga that the setup in several states — Florida, Pennsylvania, Oklahoma and California — could help shape an eventual federal framework for the drug. That said, many regarded that federal law could also go in a different direction entirely.
Market Performance, Production, Viable Legislation
Industry experts pointed towards several states as examples for federal lawmakers to consider if cannabis legalization moves forward. The factors they mentioned include strong market performance, production and a viable legislative framework that addresses patients and businesses.
For 420 Investor's Alan Brochstein, Florida stands out for its market performance in terms of patient registrations and sales, with sales boosted by the allowance of smokeable marijuana flower in the market.
Brochstein noted the Sunshine State's stance on edibles could further boost the market as well.
"This is a large and growing medical market that could legalize in 2022," he said.
Another state Brochstein specified is Pennsylvania, which allowed flower sales on its opening day.
He noted the state's strong business potential due to its regulations. "It has limited licensing but has plenty of operators — a lot more than Florida despite being a smaller size."
Oklahoma also came to mind. Brochstein called the state a "de facto legal market" due to its minimal requirements.
Josiah Chissoe, the operator of digital marketing firm The Monarch Enterprise, also highlighted The Sooner State, noting how its open approach to licensing removed just about any barrier of entry for aspiring operators.
"Oklahoma chose to do the opposite and hand out a license to nearly anyone with a pulse and a hand to sign with," he said. "This caused a massive influx of growers, breeders, processors, and even ancillary product manufacturers."
Chissoe also noted the state's large stretch of land owned by Native American tribes, and how this can be factored into a larger market.
"If federal legalization happens, we can start to imagine the possibilities of tax cuts for disenfranchised tribes to get ahead of the competition much like we saw with Indian Gaming," Chissoe said.
California, for all its troubles with regulations and taxes, was on the mind of several respondents for this article.
Max Esdale, head of compliance for cannabis point of sale provider Meadow, noted the shortcomings and highlights of the state. Esdale said despite market failures to date, signs of promise are present.
"More jurisdictions are opening up and more licenses are being added at all levels of the supply chain to fill budget shortfalls," Esdale explained.
Ken Hwang, co-founder of cannabis shared space brand My Green Network, echoed similar sentiments.
Hwang believes California has caught up to the numbers of earlier adopters of adult-use, like Washington and Colorado. Combined with the state's regulatory framework, he believes California's model serves as a robust example for federal lawmakers, highlighted by its various license categories and allowance of services like delivery.
"While the struggle is ongoing, if federal legalization were to learn anything, it would be to reduce the tax rates but issue more cannabis licenses and also provide more funding towards enforcement task forces against illegal market operators," Hwang opined.
No Suitable Options To Compare Against
Several respondents noted that even though markets stand out for a myriad of factors, federal legalization in the U.S. may not resemble any current markets.
"Federally legal medical cannabis is hard to anticipate in terms of what it would look like," said Brochstein, noting uncertainty around key parameters such as qualifications for the program, access, travel and various other points of consideration.
While Meadow's Esdale believes California will ultimately have the most impact on the shape of a potential legal federal marker, he posited that federal laws won't mirror the state or any other due to the Congressional process in the U.S.
For now, the market waits for the next developments to unfold.
Related Links:
Cannabis Legalization Could Get A Boost — If We Get Through Coronavirus
New Report Puts North American Cannabis Market At $47.3B By 2024
© 2020 Benzinga.com. Benzinga does not provide investment advice. All rights reserved.
---