Exclusive: Ad Agency PrograMetrix And NisonCo Confirm Cannabis, CBD Partnership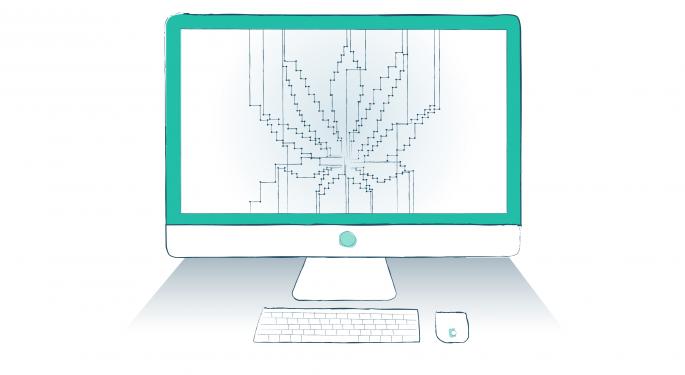 Seattle-based programmatic advertising agency PrograMetrix and New Jersey-based public relations firm NisonCo have finalized a formal partnership to widen their shared range of services available to both companies' rosters of cannabis and CBD industry clients, Benzinga has learned.
Representatives for the companies said they had decided to work together because both recognized each other's thought leadership and expertise in complementary digital marketing services.
Rather than investing time and resources to develop new services in-house, the two teams will strategically combine services to bring new capabilities to shared clients faster. Ultimately by sticking to strengths and services that each excels in, this partnership will provide channel expertise, agility, and more cost-effective solutions to help clients generate higher returns on investment.
The spokesperson also cited the economic impact of the COVID-19 pandemic and recent market challenges within the cannabis industry as reasons to provide lower-cost marketing options to companies in the space.
"It is more critical than ever for brands to improve their digital marketing and public relations as consumer sentiment and buying behaviors have changed," they told Benzinga.
See Also: Understanding THCX, MJ Cannabis ETF Dividend Announcements
The Rise Of Digital Marketing
As people spend more time at home, CBD and cannabis shoppers are gravitating toward e-commerce alternatives, including online ordering and curbside pickup at dispensaries.
Thus, these audiences need to be digitally engaged.
"We're excited to be able to continue expanding our offerings as the industry matures and advertising regulations catch up to public opinion," said Evan Nison, founder and Owner of NisonCo. "Programmatic advertising is one of many marketing tactics that cannabis companies haven't had access to until recently, and working with an experienced and proven leader like PrograMetrix will help put our clients in the best possible position."
Phil Parrish, co-founder and managing director of PrograMetrix, praised the partnership with NisonCo.
"This strategic partnership which will enable us to provide a complete range of digital marketing services to cannabis and CBD brands," Parrish said. "NisonCo's agility, data-driven mindset, and authority in the cannabis industry mirrors what we have built at PrograMetrix. The synergies between our teams will ensure a seamless partnership where we collectively provide more value while delivering higher ROI for our growing roster of cannabis and CBD clients."
Lead image by Ilona Szentivanyi. Copyright: Benzinga.
Noticias sobre cannabis en Español en El Planteo.
View Comments and Join the Discussion!
Posted-In: cannabidiol cannabis industry cannabis sales CBDCannabis News Exclusives Markets Best of Benzinga