ESPAÑOL • Notas del Día: Jason Silva, Un Nobel en Cannabis, Jane West, 'Cooked With Cannabis' en Netflix, Mamá Cultiva, y MedMen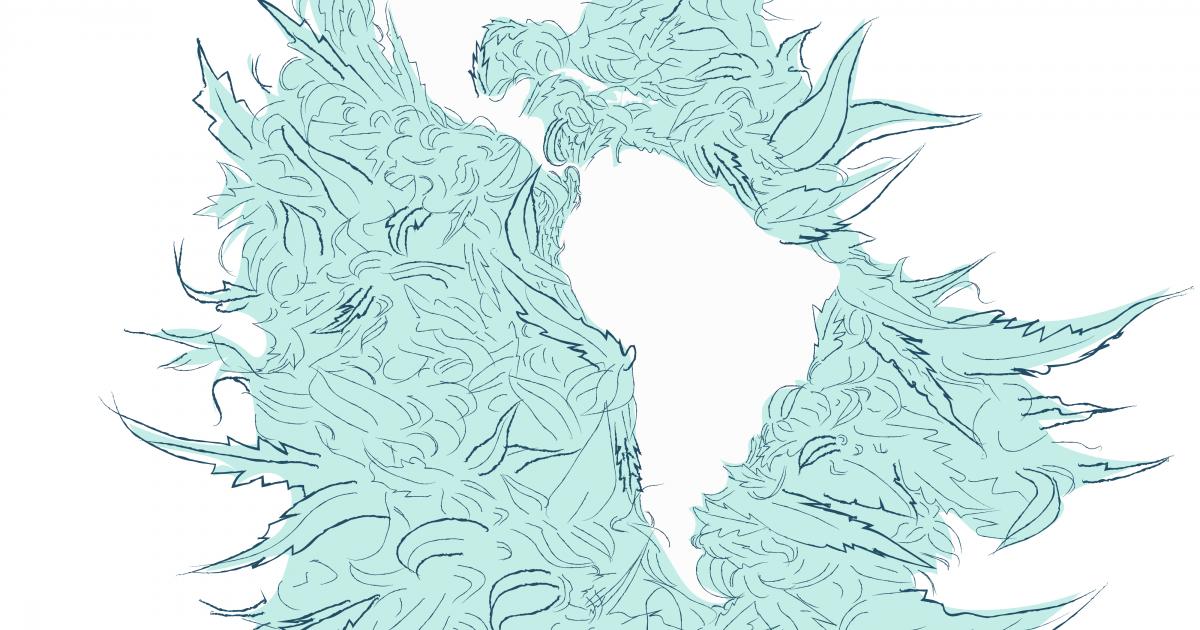 Las últimas noticias sobre cannabis, cáñamo, CBD, psicodélicos, y otras temáticas verdes, ahora en Benzinga en Español, via El Planteo.
Hablamos Con Jason Silva, de 'Juegos Mentales' en NatGeo, Sobre Cannabis y Psicología
Jason Silva es una personalidad de TV, cineasta, vocero y futurista.
El mundo lo conoce principalmente por ser el anfitrión del programa "Brain Games" en el canal de National Geographic cinco temporadas seguidas.
Cerca del lanzamiento de su nuevo podcast, "Flow Sessions con Jason Silva", tuvimos una charla con el psiconauta, quien nos contó sobre los eventos y las ideas que lo llevaron al lugar donde se encuentra hoy.
Este Ganador del Premio Nobel Trabaja con Cannabis: 'Un Mundo de Misterios'
A principios del 2019, la compañía israelí de cannabis farmacéutico Panaxia Pharmaceutical Industries nombró al ganador del Premio Nobel de Química, Prof. Aaron Ciechanover (72), como decano en su comité asesor.
El profesor Ciechanover, biólogo israelí, obtuvo el gran honor de la Fundación Nobel por descubrir la degradación de proteínas regulada por la ubiquitina. Hoy es uno de lxs escasxs ganadorxs de premios Nobel que trabajan en el ámbito del cannabis.
"Un Mundo de Misterio"
En una entrevista exclusiva, el profesor Ciechanover dijo que, mientras que considera que "el cannabis es un mundo de misterio", su decisión de formar parte de Panaxia no fue incentivada por "el aspecto místico" de la planta, sino por su deseo de ayudar con la ciencia detrás de los productos de la compañía.
"También aprendí mucho sobre medicina china tradicional, la cual también puede ser utilizada como fuente de muchos tesoros con respecto a la planta. Y no nos olvidemos de que las compañías comerciales están invirtiendo fuertemente en investigación y desarrollo," agregó.
Jane West y sus Discretos Productos de Marihuana para Mujeres
Si tuviéramos que destacar una característica de Jane West, sería su atención a los detalles. Después de todo, al ser una organizadora de eventos, los detalles son cruciales a la hora de destacarse destacarse.
Jane pasó de tener una exitosa carrera en organización de eventos tradicionales a la industria de la marihuana hace casi siete años. Desde entonces, raramente ha mirado hacia atrás, a pesar de haber sido despedida de un trabajo de USD$90 mil al año y de haber sido imputada con seis crímenes, sólo por participar en el ámbito del cannabis.
Durante el curso de estos años, Jane lanzó una compañía de organización de eventos aptos para el consumo de cannabis; fundó Women Grow, una de las organizaciones más grandes e influyentes de la industria de la marihuana; colaboró en el diseño de la línea de productos de marihuana de GRAV, recaudando millones; y hasta creó su propia línea de productos bajo la marca Jane West.
"Todo lo que logré, lo logré en sólo cuatro años. Creo que eso habla muy bien de las oportunidades que ofrece la industria del cannabis," dijo Jane durante una entrevista.
"Si concentras tus esfuerzos en algo que realmente quieres crear, este rubro te proveerá de muchas oportunidades. Principalmente por la falta de infraestructura que todavía existe. Se necesita visión y tenacidad y todo un equipo de gente. Pero, para ser clara, no me consta que haya otro rubro donde haya tanta energía, oportunidad, inversorxs y todo lo demás al mismo tiempo," agregó. Luego nos pasamos otros 10 minutos hablando del impacto social de la legalización del cannabis y la importancia de ser parte de un movimiento.
Netflix Estrena 'Cooked With Cannabis', Un Show de Cocina con Marihuana, el 20 de Abril
No es ningún secreto que la marihuana está ganando cada vez más aceptación pública. Como prueba indiscutible de esto, Netflix (NASDAQ:NFLX) estrena Cooked With Cannabis (El Ingrediente Secreto: Cannabis) este 20 de abril — obvio.
En cada capítulo, tres chefs profesionales prepararán una cena de tres platos: entrada, plato principal y postre. Tendrán un límite de tiempo para prepararlos, y USD$10 mil de premio si ganan la competencia.
Lxs chefs y sus creaciones serán juzgadxs por un panel estelar. Por un lado, la anfitriona principal del show será la cantante y autora Kelis (ya sabes quién es, su malteada trae a todos los chicos al patio). Se le sumarán Leather Storrs, un chef from Portland, Oregon, y unx invitadx sorpresa cada episodio. Estxs invitadxs incluirán cómicxs, ex-atletas, raperxs y actores reconocidxs.
Contenido relacionado: Hablamos con B-Real de Cypress Hill sobre su Show de Cocina con Marihuana
Cada plato debe tener una temática particular, pero todos tendrán un ingrediente en común: cannabis. Y ni siquiera tiene utilizarse de manera psicoactiva. Lxs chefs se ponen realmente creativos con este ingrediente: además de aprovechar los compuestos THC y CBD, también usan la flor seca por su sabor. Por ejemplo, ésta puede usarse como aderezo y de muchas otras formas que no necesariamente llevan a la intoxicación. La idea es que este programa sea "para fanáticxs de la comida, para fumonxs y para quienes tengan curiosidad sobre ambos mundos".
Mamá Cultiva Lanza Curso de Cultivo de Cannabis Online
"Nosotras estamos mal. Mal, mal, mal," me dice Valeria Salech, fundadora de la organización Mamá Cultiva, a menudo considerada la principal fuerza detrás de la legalización del cannabis en Argentina y el resto de América Latina. "Nuestra tarea es meramente formativa. Nosotrxs hacemos cursos, talleres, seminarios…"
Pero, cerrada por la expansión del coronavirus, la sede de Mamá Cultiva lucha por mantenerse a flote. El alquiler, las expensas y otros gastos no paran durante la cuarentena. Pero las actividades presenciales que organiza Mamá Cultiva para sustentar su existencia y activismo, sí deben parar.
Por eso, Mamá Cultiva estará brindando cursos online, no sólo para sustentarse, sino también para asegurar que todxs aquellxs que necesitan cannabis puedan acceder a él durante estos tiempos difíciles.
Recuerda: la actividad de Mamá Cultiva es fundamental, importantísima. Estas heroínas cambian leyes y salvan vidas. ¡Hoy necesitan de tu apoyo!
El Presidente de MedMen Vendió su Mansión a la YouTuber Emma Chamberlain
El presidente de MedMen (OTC:MMNFF), Andrew Modlin, le ha vendido su mansión en la exclusiva zona de West Hollywood, California, a la YouTuber Emma Chamberlain.
La propiedad ha sido valuada en USD$3.9 millones, según el Los Angeles Times.
Esta casa contemporánea está situada a apenas unas cuadras del dispensario de Hollywood de MedMen y ocupa casi 380 metros cuadrados.
Photo and images via El Planteo.
© 2020 Benzinga.com. Benzinga does not provide investment advice. All rights reserved.
---