MJBizCon Was Huge — Now What?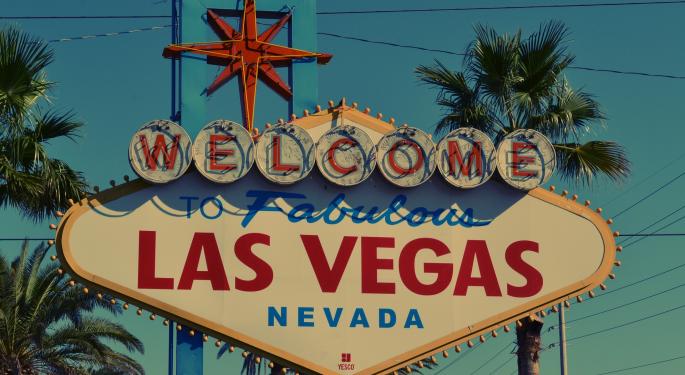 Marijuana Business Daily hosted its annual MJBizCon in Las Vegas last week; with 25,000 attendees and 1,000 booths, it's the largest cannabis event in the world. Add the more than 100 smaller events and gatherings like the Benzinga Cannabis Executive Soiree that took place around the main conference, and you've in cannabis networking heaven.
Now that the conference is over, what should a cannabis investor or entrepreneur do next?
1. Follow Up
Most people return from a big conference with a massive stack of cards but only follow up with a handful. So, one good tip is: follow up with as many people as you can. If cards get messy, take pictures of them with your phone.
You can always follow up with a bulk email to the majority. But make sure to select the 10 to 20 best contacts and write personal emails. People are busy after a show, so make sure to set a next step with each email.
2. Connect In Multiple Ways
Emails are a great way to communicate, but here are four other ways to follow up:
Twitter (NASDAQ: TWTR) and Microsoft Corporation (NASDAQ: MSFT)'s LinkedIn are the two biggest business networks and are effective for cannabis businesses. Use them to connect with peers and thought leaders that you'd like to stay engaged with.
Facebook (NASDAQ: FB)'s Instagram is huge for cannabis. Brands and consumers love to post pics of products and events. Make sure to share your own and tag people you met during MJBizCon week.
Leafwire is a LinkedIn-type network focused on cannabis. With a few thousand members who attended MJBizCon, Leafwire can help you connect with fellow businesspeople and stay up to date on cannabis industry news, events and jobs.
Networking organizations like Women Grow, Industry Power Women or the Minority Cannabis Business Association, will often welcome new members. Joining these groups will help you let others know you think alike, that you care about the same issues and that you're a suitable partner.
3. Share
Beyond posting pics, you can always post a quick recap of your experience at MJBizCon week on social networks. Think of things like a quick bullet-pointed list of cool brands and products you saw, or people who gave great presentations or interesting facts you learned about the industry.
Let others know that you're an expert in a certain subject matter by sharing your thoughts and insights. You can keep it short: a list or a couple paragraphs will suffice. Don't overthink or try to make it too complicated — simple observations are sometimes the best ones.
4. Plan For Next Year
While it's still fresh, meet with your team and colleagues and compare notes.
What worked? What didn't? Was exhibiting worthwhile? What were other booths doing that could be kept in mind for next year? Did you set enough scheduled meetings? Should you make sure to have more time between meetings ? Did you remember to schedule breaks for lunch?
Get ready, because next year, the event will be larger, longer and possibly more hectic than ever.
5. Attend Other Events
MJBizCon is the largest cannabis conference, but only one of hundreds.
Others include Kahner Global's Cannabis Private Investment Summit Series, Cowen & Company's Boston Cannabis Summit, IC3 (Institutional Capital & Cannabis Conference), the Green Market Summit, and, of course, the Benzinga Cannabis Capital Conference.
The Benzinga Cannabis Capital Conference is Jan. 14-16 in Miami Beach, Florida. Find details and tickets at this link.
Related Links:
Infographic: Marijuana In The Workplace
This Tiny Biotech Firm is Weighing An Entrance Into Cannabis
View Comments and Join the Discussion!
Posted-In: Benzinga Cannabis Capital Conference Boston Cannabis SummitCannabis News Education Events Markets General Best of Benzinga