Infographic: Marijuana In The Workplace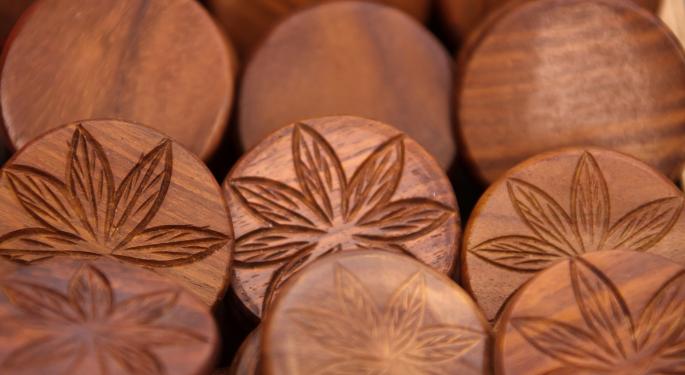 The state-by-state legalization of marijuana comes with many challenges; in addition to regulatory hurdles that businesses and consumers face on the day-to-day basis, there's the issue of marijuana in the workplace.
Less than 5 percent of people have a positive drug test, and yet most employees continue to be tested at least once during their tenure, according to an infographic from the US Drug Test Centers.
86% Of Employers Concerned About Marijuana At Work
One major concern that employers have is medical marijuana, with 83 percent considering that marijuana can contribute to poor results among employees, according to the survey. Eighty-six percent of employers are concerned that legalization of marijuana will result in higher health insurance, compensation claim and litigation costs that could arise from marijuana's legal uncertainty.
Companies To Start Eliminating Weed From Drug Tests
With the legalization of medical marijuana in 32 states, there is a higher chance that an employee with a marijuana prescription will fail a standard five-panel drug test, which is what most employers typically use. That's why the US Drug Test Centers estimates that 1 in 20 companies expects to eliminate marijuana from their test panel next year.
Prescription drugs can show up on a drug screen, but they are allowed under the Americans with Disabilities Act if the employee can perform their essential job functions and the side effects don't affect the safety of others.
In 2017, a Massachusetts court ruled that medical marijuana falls under the ADA and companies are not allowed to fire an employee solely for their medical marijuana use. Yet there is no protection for marijuana in the workplace anywhere in the U.S., according to the US Drug Test Centers.

Related Links:
KushCo Holdings Appoints New Chief Financial Officer
This Tiny Biotech Firm Is Weighing An Entrance Into Cannabis
Posted-In: marijuana medical marijuana potCannabis Government Regulations Markets Media Best of Benzinga
View Comments and Join the Discussion!