3 Cannabis Companies Discuss Emerging Market Opportunities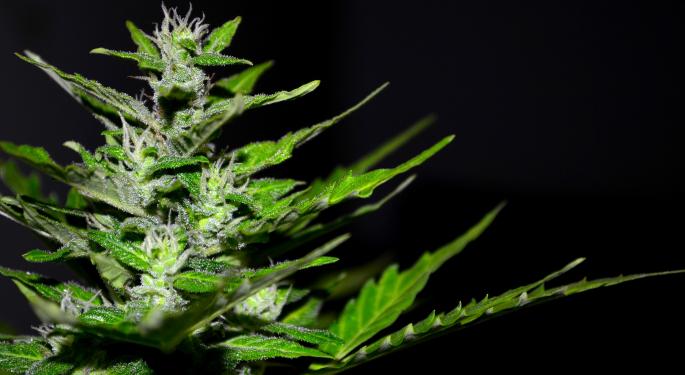 Key players in the cannabis industry shared their views on emerging market opportunities in the sector at the Benzinga Cannabis Capital Conference in Toronto. Common themes among the execs were the importance of finding good partners, focusing on diversity and expanding brands.
Supreme Cannabis Company President Nav Dhaliwal
"The company focuses on endeavors on a domestic and global level. Medical is a very international market; we see us [as] having a certain advantage long-term."
"Foreign investment is a commodity and will be treated that way in pharmaceutical and medical markets. You have to be creative about how you are going to market and compete with other markets."
Pistil + Sigma CEO Rebecca Gasca
"I have always been a rule breaker. Once I learned I could rewrite the rules, I became a creator."
"For opportunities, it is crucial to actually look at cannabis as a whole plant and something that can provide an array of products and supplements."
"This is a global market without regulation. So you have to be leery about who you work with and who you partner with."
"From a risk standpoint, companies need to look from a broad perspective. Countries are increasingly branding protection to European countries. If you're not considering hemp, you're thinking of everything completely wrong. It's a very broad conversation that needs to happen."
Avicanna CEO Aras Azadian
"The European market is potentially the biggest one. We take a strategic approach per country and aim to focus on competitive advantage."
"Opportunities are always about inherent risks. Cultivation, construction, large infrastructure. [It's] all about having business plans and de-risking it and being focused."
"Especially with medical markets on an international platform, partners invest alongside you, giving lots of opportunities and pitches. A company should see the alignment in term of risks and capital investment and work toward the same goal. But it is a new industry with lots of risk, so foreign relations is very important and provides you the advantage to make your company a first mover."
Related Links:
6 Cannabis Companies Make Their Investment Pitch
Pot Stocks, ETFs, Top News And Data From The Cannabis Industry This Week
Posted-In: Avicanna Cannabis Capital Conference marijuanaCannabis News Emerging Markets Events Markets Best of Benzinga
View Comments and Join the Discussion!