6 Cannabis Companies Make Their Investment Pitch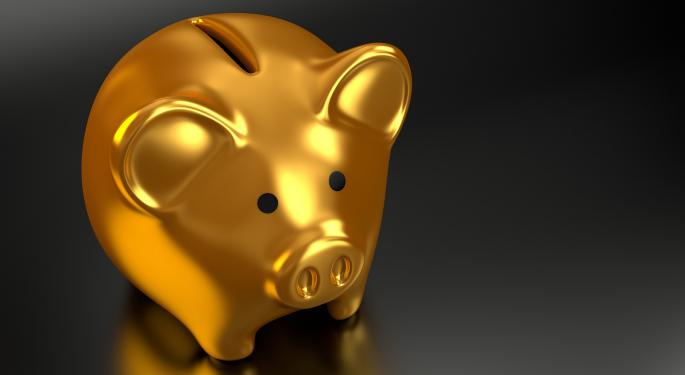 Six cannabis executives gave investors their elevator pitch in demos Friday at the Benzinga Cannabis Capital Conference in Toronto.
Ianthus: 'The Tide Is Turning'
Ianthus Capital Holdings Inc. (OTC: ITHUF), a vertically integrated cannabis operating company with operations in six states, is excited for the future of an industry for which the "tide is turning," CFO Julius Kalcevich said during the conference. The industry is seeing support from all levels of government, including President Donald Trump, the CFO said.
The estimated market demand for recreational cannabis is $50 billion, which is more than double the market for doughnuts at $19.9 billion, he said. To target this market, the company's "winning formula" is simple, Kalcevich said: avoid large markets like Denver and focus in "somewhat muted" markets where competition is limited.
Aurora Cannabis: Focus On The 'Real Big Prize'
Canada is certainly a big market for Aurora Cannabis (OTC: ACBFF), but the company is focused on the international market, which is the "big prize," said Marc Lakmaaker, Aurora's vice president of investor relations.
Europe is "much more compressed" compared to Canada, and the U.S. market is "fragmented," he said.
An estimated 2.5 percent of any country's population will use medical cannabis, so a country like Germany — with a population of 82 million people — should have a market of 2 million, Lakmaaker said.
Patience may be required for investors, but "today is the smallest the cannabis industry is going to be — and I'm going to say the same tomorrow," the VP said.
Medicine Man: 'Everyone Can Grow'
There is no wrong way of growing cannabis, but only companies with the lowest cost producers with high quality will thrive in the market, Medicine Man Technologies Inc. (OTC: MDCL) CEO Brett Roper said in Toronto. Medicine Man's aim is to help companies come online in the cannabis market at reasonable prices, he said.
"If you don't keep track of what's going on, don't find good teams, good cultures, you are going to miss out," the CEO said.
His best advice for companies: follow what General Motors Company (NYSE: GM) does. The automaker doesn't manufacturer brake pads for their cars — they assemble finished products, Roper said.
Golden Leaf: Cannabis As 'Health And Wellness'
The cannabis industry should evolve away from the "stoner culture and bongs" and focus on how cannabis can be used within the "health and wellness" space, said Golden Leaf Holdings Inc. (OTC: GLDFF) CEO William Simpson. Many people are open to taking multiple Advils a day, but will never consider cannabis as an alternative, he said.
People whoo are converted from an anti-cannabis stance will become the "strongest advocates" for the industry and be motivated to tell others, he said.
Terra Tech: 'Beyond Irritating' Stock Performance
Shares of Terra Tech Corp. (OTC: TRTC) were hard-hit over the past year, peaking at $9.45 and now trading near the $2 level. The move is "beyond irritating," said CEO Derek Peterson.
The cannabis-focused agricultural company doesn't expect to tap the capital market for additional funding, even though its best years are ahead, he said. Over time, the market should correct itself and create a better form of equalization, Peterson said.
Cannex Capital: The '$100 Wine' Of Cannabis
Cannex Capital Holdings Inc (OTC: CNXXF) has a simple business model: build a consolidated portfolio of high-quality assets with a focus on manufacturing, extraction and distribute at scale, said CEO Anthony Dutton. What sets the company apart is that it wants to be the "$100 wine" that attract the most discerning customers who know how to find quality, he said.
Before commanding a premium price, the company knows that brand is important — but what's more important is "what goes on behind the brand," Dutton said.
Related Links:
State Of The Industry: Tim Seymour Leads Investment Panel At Cannabis Capital Conference
Pure Global Cannabis Bets On International Growth With Avicanna Stake
Posted-In: 420 Cannabis Capital Conference marijuanaCannabis News Events Top Stories Markets Best of Benzinga
View Comments and Join the Discussion!