Tapering, Stocks And Syria, Oh My!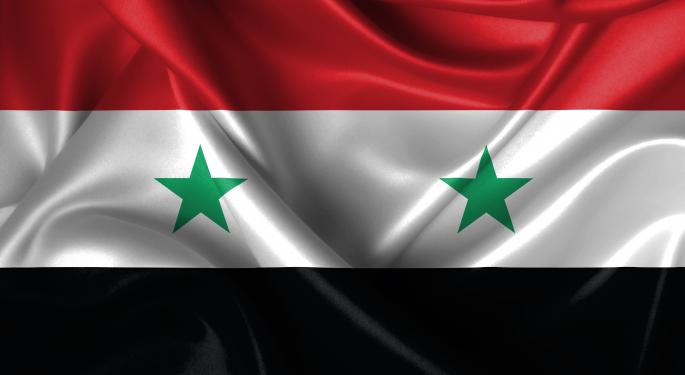 Mark Vitner, managing director and senior economist at Wells Fargo (NYSE: WFC), and David Joy, chief market strategist at Ameriprise Financial (NYSE: AMP), appeared on CNBC's Squawk Box Wednesday morning where they discussed the inevitable tapering that's to come from the Federal Reserve.
"There's a good enough reason to taper, and things are getting a little bit better, but they're not going to get a whole lot better if they put off tapering. In a sense, the Fed's already paid for it. We've already seen rise of interest rates, we've got a little bit of a pullback in home sales," said Vitner.
"So the bad news in the economy is largely a result of an anticipation the tapering. So to not do it certainly wouldn't make things any better, and it would just mean that they, we paid all this price for nothing."
Joy noted that both those who invest in fixed income and the stock market will suffer when tapering actually occurs.
"I'm not sure it happens after the September meeting, but clearly it's on its way. I think Bernanke wants to get it underway before he leaves his position," said Joy.
He went on to say that if a consensus jobs number like 180,000 comes out on Friday, then the Fed really has the room to do whatever it wants, and Joy foresees them wanting to taper sooner, rather than later.
Related: Benzinga Market Primer: Wednesday, September 4: Manufacturing Data Supports Hope For A Global Economic Recovery
In terms of GPD, Vitner sees the United States coming in under three percent, probably at 2.5 percent, for next year. Going by current trends, he doesn't believes that the U.S. will do better than three percent in growth for every quarter of 2014, though many hope for a number better than three percent GDP growth for that year.
With 2013's growth somewhere between 1.5 and 1.8 percent, Vitner did note that 2.5 percent was still a great improvement.
"It's not just the number. The strength in the economy is broadening. They're more areas of the economy that are improving," said Vitner.
According to Joy, as far as investments go, equities still look better, but it needs to be overlaid with some "near-term protection." He predicted a drop in the stock market, citing potential attacks in Syria that he thinks will happen next week, which will drive energy prices higher.
At the time of this writing, Jason Cunningham had no position with the mentioned entities. Visit Jason on Twitter @JasonCunningham.
Posted-In: CNBC News Bonds Rumors Futures Econ #s Economics Federal Reserve Best of Benzinga
View Comments and Join the Discussion!