Market Wrap for Thursday, June 27: Stock Market Rally Picks Up Momentum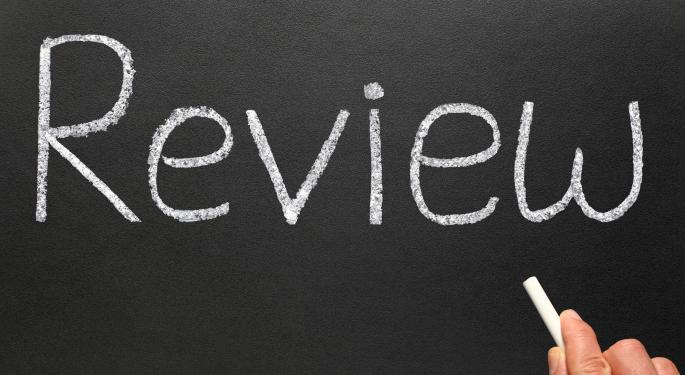 The U.S. stock market rose sharply for the third straight session on Thursday in the wake of upbeat economic data.
Jobless claims continued to fall according to a report, and both personal income and pending home sales came in well ahead of economists' expectations. Investors also reacted to comments from Federal Reserve Bank of New York president William Dudley.
The central banker said that any decision from the Fed to reduce its bond purchases would not be indicative of a withdrawal of stimulus and that an increase in the central bank's benchmark interest rate is "very likely to be a long way off."
The comments came in the wake of a sharp sell-off in both stocks and bonds last week after comments from Fed Chairman Ben Bernanke indicated that the current quantitative easing program would be scaled back at the September FOMC meeting.
Major Averages
The Dow Jones Industrial Average added 114 points, or 0.77 percent, to 15,024.
The S&P 500 climbed around 10 points, or 0.62 percent, to 1,613.
The Nasdaq rose 26 points, or 0.76 percent, to close at 3,402.
Jobless Claims
Initial jobless claims fell from 355,000 for the week ending June 15 to 346,000 for the week ending June 22. This was still above consensus estimates which expected initial claims to fall to 345,000.
The continuing claims level also declined. Continuing jobless claims fell to 2.965 million for the week ending June 15 versus 2.968 million for the week ending 2.966 million for the week ending June 8. This was slightly above consensus estimates which were pegged at 2.958 million.
Personal Income and Spending
Personal income rose 0.5 percent in May after recording an increase of 0.1 percent in April. this was well above consensus estimates which called for personal income to rise by 0.2 percent for the month.
Personal spending rose 0.3 percent in May after losing 0.3 percent in April. This was slightly below consensus estimates calling for an increase of 0.4 percent.
Pending Home Sales
Pending home sales leaped 6.7 percent for the month of May. The very large gain comes after a decline in pending home sales of 0.5 percent in April. The May figures were way ahead of consensus estimates which called for an increase of just 1.5 percent.
Commodities
Energy prices rose along with the stock market on Thursday, with the exception of natural gas prices. At last check, NYMEX crude futures were up 1.51 percent to $96.94. Brent crude contracts rose 1.07 percent and were trading at $102.75 late in the day. Natural gas, conversely, registered a roughly 4 percent decline and was trading at $3.59.
Gold continued its plunge on Thursday with COMEX gold futures last down 2.30 percent to $1.201.50. Silver futures contracts shed 0.47 percent to $18.53. Amid a rally in stocks, copper futures were up 0.33 percent to $3.0605.
In the grains complex, corn was last down 1 percent while wheat futures had lost 0.48 percent. Movers in soft commodities included coffee and sugar. Coffee contracts jumped a little less than 3 percent while sugar was last down 1.85 percent on the ICE futures exchange.
Bonds
Commentary from a Fed member on Thursday sent bond futures higher on the session. Nearing the close of equities, the iShares Barclays 20+ Year Bond ETF (NYSE: TLT) was up around 1 percent to $109.65. Yields fell as prices surged on the day.
Amid the move higher in bond prices, yields were as follows: The 2-Year Note was yielding 0.36 percent. The 5-Year Note yield had fallen to 1.38 percent. The 10-Year Note and 30-Year Bond were yielding 2.47 percent and 3.53 percent, respectively.
Currencies
Heading into the closing bell for equities, the U.S. Dollar was slightly lower. The PowerShares DB US Dollar Index Bullish ETF (NYSE: UUP), which tracks the performance of the greenback versus a basket of foreign currencies, was down 0.11 percent to $22.50.
The closely watched EUR/USD pair was up 0.34 percent to $1.3047. Once again, volatility was limited in currency markets, but other movers included the USD/JPY, which climbed 0.53 percent, and the GBP/USD, which fell 0.33 percent.
Volatility and Volume
The VIX continued its sharp near-term pullback on Thursday, falling more than 2 percent to 16.80. The widely watched measure of volatility expectations jumped last week in the wake of a stock sell-off.
Volume was lighter than normal on the session. Recently, average volume levels have been rising amid increased volatility. Around 124 million SPDR S&P 500 ETF (NYSE: SPY) shares traded hands on the day compared to a 3-month daily average of 143 million.
Stock Movers
Shares of TransAlta (NYSE: TAC) jumped better than 10 percent after the company announced that it will sell shares in a new company called TransAlta Renewables that will hold around half of its wind and hydropower assets.
Westport Innovations (NASDAQ: WPRT), a provider of low-emission engine and fuel system technologies, climbed more than 9 percent on the session amid positive sentiment in the clean energy sector. Procter & Gamble said on Thursday that it plans to shift up to 20 percent of its truck shipments in North America to vehicles running on natural gas by 2015. Trading in Westport call options was also brisk on the day.
Sears Hometown and Outlet Stores (NASDAQ: SHOS) a little less than 8 percent on Thursday. There was no obvious news to account for the move, but the stock has been the subject of recent insider buying. The company was spun off from Sears Holdings in recent months.
Paris-based Alcatel Lucent (NYSE: ALU) rose almost 7 percent after the company announced an agreement to us an Alcatel-Lucent optical transport and IP network to meet demand for improved broadband and video services.
Progress Software (NASDAQ: PRGS) added 5 percent after the company released its second-quarter financial results after the closing bell on Wednesday.
Select Income REIT (NYSE: SIR) lost almost 7 percent on Thursday after a secondary offering of shares priced at a 5 percent discount.
Seaspan (NYSE: SSW) lost 6 percent on the session after being downgraded at Wells Fargo. The analysts lowered their rating on the shares from "Market Perform" to "Underperform."
Peregrine Pharmaceuticals (NASDAQ: PPHM) lost 23 percent after its cancer drug bavituximab failed to meaningfully improve patient survival in a lung cancer study.
Office furniture manufacturer Herman Miller (NASDAQ: MLHR) fell sharply in early trading after the company released its fiscal fourth-quarter financial results, but closed the day near the unchanged mark.
View Comments and Join the Discussion!
Posted-In: Earnings News Bonds Broad U.S. Equity ETFs Guidance Futures Commodities Currency ETFs Best of Benzinga