Market Wrap for Wednesday February 20: Stocks Fall as Risks Re-Emerge; VIX up 19%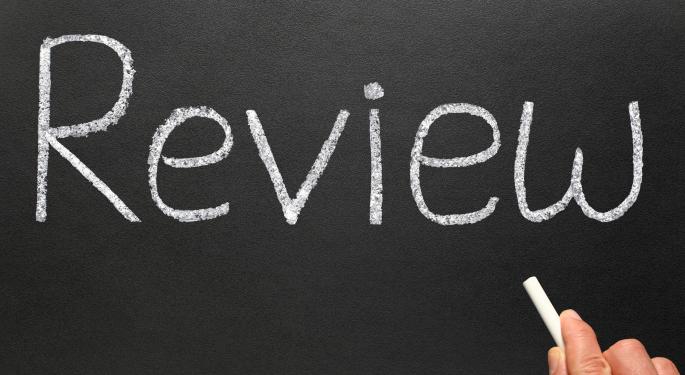 The markets fell on Wednesday as investors grappled with a number of potential problems that are on the horizon.
Concerns over automatic government spending cuts, which could kick in on March 1 if Congressional leaders cannot reach a deal, curbed risk appetite as did a decline in the EUR/USD. Sentiment took a turn for the worse on Wednesday afternoon after the release of FOMC minutes from the January 29-30 meeting showed that some participants are skeptical of the Fed's open-ended bond buying policy.
The prospect of a less accommodating central bank spooked investors. On the session, the Dow fell triple digits and the S&P and Nasdaq also recorded significant losses.
Major Averages
The Dow Jones Industrial Average lost 108 points, or 0.77 percent, to just above 13,927.
The S&P 500 shed 19 points, or 1.24 percent, to close at 1,512.
The Nasdaq Composite fell 49 points, or 1.53 percent, to close at 3,164.
FOMC Minutes
Minutes from the Federal Open Market Committee's January 29-30 meeting showed that policymakers are debating the merits of the central bank's open-ended bond buying program which is designed to stimulate economic growth and bring down the unemployment rate. Bloomberg reported that officials are "approximately evenly divided" between those that favor ending the program in mid-2013 and those favoring a later end.
Losses in risk assets accelerated after the release of the minutes as market participants faced the prospect of a less dovish Fed going forward. The latest FOMC minutes showed that the central bank may be backing away from its stance to continue bond purchases until there is a substantial improvement in the unemployment rate.
Housing Starts and Building Permits
New home starts fell 8.5 percent in January from 973,000 in December to 890,000. This was a larger decline than the consensus expectation which was for a fall to 914,000.
Building permits, however, rose in January to 925,000 from 909,000 the prior month. This came in ahead of expectations calling for a rise to 915,000.
PPI
Producer prices climbed in January after recording three-months of declines. Prices were up 0.2 percent versus a fall of 0.3 percent in December. This compared to consensus estimates calling for an increase of 0.3 percent.
On a core basis, excluding volatile food and energy costs, PPI rose 0.2 percent versus an increase of 0.1 percent in December. This compared to consensus expectations for an increase of 0.1 percent.
Commodities
Crude oil fell along with the stock market on Wednesday. NYMEX crude futures, the U.S. benchmark, lost more than 2 percent and were last trading at $94.46. Brent crude contracts lost around 2 percent to $115.19. Natural gas, however, was slightly higher on the day at $3.28.
Precious metals continued their downtrend on the session. At last check, COMEX gold futures had shed 2.64 percent to $1,562 while silver futures were down 3.50 percent to $28.40. Copper prices tumbled around 1.30 percent on the day.
While other commodities did poorly on Wednesday, grain prices were largely higher. Corn futures were last up around 0.65 percent and wheat was almost 1 percent higher. Soft commodities also were mostly higher on the day. Coffee added better than 2 percent and sugar was up around 1 percent.
Bonds
Late in the equity trading session, the iShares Barclays 20+ Year Treasury Bond ETF (NYSE: TLT) was trading up around 0.20 percent. The rise in bond prices pushed yields lower.
The 2-Year Note yield was last down one basis point to 0.26 percent while the yield on the 5-Year Note had lost two basis points to 0.87 percent.
The yield on the 10-Year Note was down one basis point to 2.02 percent while the 30-Year Bond yield was unchanged at 3.21 percent.
Currencies
The U.S. dollar climbed throughout the session, and the PowerShares DB US Dollar Index Bullish ETF (NYSE: UUP), which tracks the greenback versus a basket of foreign currencies, was up 0.77 percent to $22.14 heading into the close.
Risk appetite was curbed on Wednesday as the EUR/USD recorded a sharp 0.75 percent decline to $1.3284. The British Pound and Australian dollar also fell sharply against the greenback. The GBP/USD and AUD/USD fell 1.17 percent and 1.02 percent, respectively.
Volatility and Volume
Volatility expectations exploded on the day as the VIX jumped almost 19 percent to 14.63. Although the VIX remains low on an absolute basis, the large spike on Wednesday should get investors' attention.
As volatility re-entered the market, so too did volume. Around 137 million SPDR S&P 500 ETF (NYSE: SPY) shares traded hands on the day compared to a 3-month daily average of 129 million.
Stock Movers
Chelsea Therapeutics (NASDAQ: CHTP) soared around 150 percent late on Wednesday after the company said it expects to resubmit a new drug application for its Northera drug as a potential treatment for sudden drops in blood pressure while standing.
Allscripts Healthcare Solutions (NASDAQ: MDRX) climbed more than 13 percent on the day after the company released its fourth-quarter earnings results.
Both OfficeMax (NYSE: OMX) and Office Depot (NYSE: ODP) plunged on Wednesday, a day after both stocks posted sharp rallies on expectations that the two companies would merge. The merger was made official on Wednesday with Office Depot agreeing to purchase OfficeMax in a $1.2 billion stock deal. At last check, Office Depot shares had lost 20 percent while OfficeMax was down around 10 percent.
Staples (NASDAQ: SPLS) also fell on the news after rallying sharply on Tuesday. Near the close, SPLS had lost more than 7 percent.
Garmin (NASDAQ: GRMN) fell almost 10 percent after the company released its fiscal fourth-quarter earnings results.
BJ's Restaurants (NASDAQ: BJRI) recorded a more than 7 percent decline after the company's fiscal fourth-quarter results.
Harvest Natural Resources (NYSE: HNR) plunged more than 40 percent on the day after the company said that a deal whereby Indonesia's state-owned PT Pertamina would buy its interests in Venezuela for $725 million had fallen apart.
Life Technologies (NASDAQ: LIFE) lost around 8 percent after Reuters reported that a sale of the company to Thermo Fisher Scientific (NYSE: TMO) is looking less likely.
La-Z-Boy (NYSE: LZB) shares jumped almost 12 percent on Wednesday after the company released a bullish Q3 earnings report.
Homebuilder Toll Brothers (NYSE: TOL) declined around 9 percent on the session despite swinging to a fiscal first-quarter profit. Sales in the period missed Wall Street estimates.
Posted-In: Earnings News Bonds Guidance Futures Commodities Politics Forex Best of Benzinga
View Comments and Join the Discussion!