Trading or Investing in Preferred Stocks (Part 2)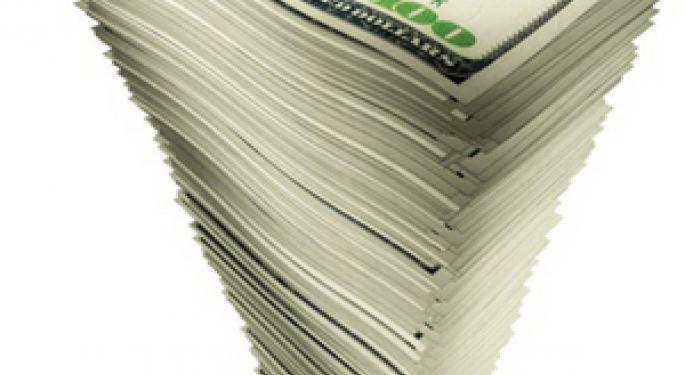 In part 1 of this article, we discussed the importance of liquidity and premium/discount for preferred stocks. In this second part, we will discuss the different types of preferred stocks, and their ties to interest rates.
3) Types of preferred stocks
Generally, there are three types of preferred stocks: a) Cumulative; b) Non-Cumulative; c) Convertible.
Cumulative
As most investors know, preferred stock holders sit somewhere between bond holders and common stock holders when it comes to liquidation of a company, and get to recoup their money before common shareholders and behind bond holders. Also, preferred stock holders generally get dividends payout before common share holders. That is, if a company were to pay out dividends, it must pay preferred stock holders prior to distributing to any common stock shareholders.
However, unlike bond holders, a company can suspend its dividend payment to preferred stock holders unless suspension is prohibited as stated in the corresponding prospectus. In the case of dividend suspension, there is a clear difference between non-cumulative vs cumulative preferred stocks. For cumulative preferred stocks, a company must pay out all cumulated dividends during the suspension period before it can start paying dividends again. For example, Public Storage Series K Preferred Stock (NYSE: PSA-PK) issued by Public Storage (NYSE: PSA) is a cumulative preferred stock.
Non-Cumulative
For non-cumulative preferred stock, a company does not have to pay back any dividend not paid out during the suspension period. So in the case of dividend suspension, investors will just lose those dividends. For example, Wells Fargo Series J Preferred Stock (NYSE: WFC-PJ), one that Wells Fargo (NYSE: WFC) inherited from the acquisition of Wachovia, is a non-cumulative preferred stock.
Convertible
For a convertible preferred stock, the preferred stock can be converted to a certain ratio of common shares as stated in its prospectus. This can lead to arbitrage opportunities if the value of the converted common shares is higher than that of the preferred stock after taking interest rates into account.
Also, Investors should be aware of companies with relatively high amount of convertible preferred stocks or convertible bonds. Many buyers of the convertible securities, unless they are prohibited in doing so as stated in the prospectus, short the common stocks to drive the stock price further down because they are protected by any upsurge in the common stock because of the convertibility of the securities they hold.
I once talked to an officer of a small cap company that just issued convertible bonds, and I asked him if he was concerned about its effect on their stock price. He said he was told by the investment bankers that it was ok. Well, the common stock for a while traded fine, but then when the market dropped, the stock price simply got crushed and never recovered. Therefore, if you were a company official reading this article, be very careful when investment bankers tell you that it's ok to issue convertible securities.
4) Fixed vs Floating rate
Some preferred stocks pay a fixed dividend every quarter (or another defined period), while some pay their dividends tying to a certain interests rate such as 3-month LIBOR, but has a minimum rate it has to pay. Therefore, in a rising interests rate environment, if there's no concern with dividend suspension or concern on the issuing company, a fixed rate preferred stock will be adversely affected, while a floating rate preferred stock will benefit from it.
An example of a fixed rate preferred stock is Bank of America Series Q Preferred Stock (NYSE: BML-PQ), one that BAC (NYSE: BAC) inherited from its acquisition of Merrill Lynch, of which it pays an annual dividend of $2.15625 for each preferred share. An example of a floating rate preferred stock is Morgan Stanley Series A Preferred Stock (NYSE: MS-PA), which has a minimum dividend payout rate of 4%, or 0.75% above the 3-month LIBOR rate.
Preferred stocks can be an income generator because of its dividend, but can also be a volatile trading instrument when dividend payout or survival of the issuing company is in doubt. When investing in preferred stocks, the investor must make sure he/she understands the details of the security, and must also take into account the trend in interests rate. For starters, 10xreturn's Preferred Stock Center provides vital statistics on the liquidity, yield, premium/discount for preferred stocks, and is a good source for any investors who are interested or invest in preferred stocks.
Daniel Ho is the founder of 10xreturn.com, a financial portal providing financial information and market statistics for investment professionals.
Posted-In: Long Ideas Bonds Short Ideas Dividends Dividends Topics Global Economics
View Comments and Join the Discussion!