A New Way To Trade The News: An Overnight Trade For GBP/USD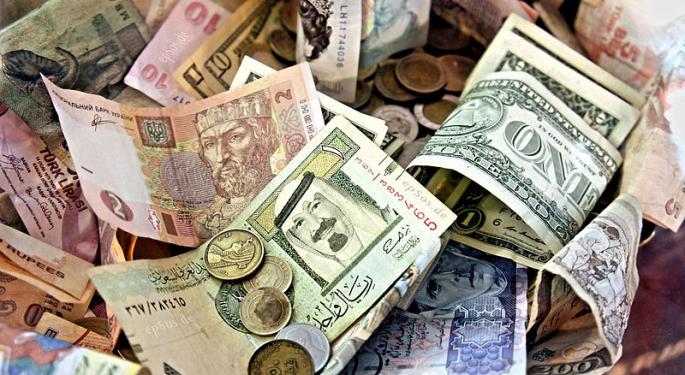 Here's another opportunity for overnight trading: Early on Tuesday morning, December 23, 2014, at 4:30 AM, the United Kingdom will release several reports that will have varying effects on the GBP.
The reports that will have the most effect on trading will be the Gross Domestic Product (GDP), the Current Account, the Business Investment and the British Bankers' Association (BBA) Mortgage Approvals.
Of course, all of these reports measure different aspects of things that feed into an economy, but they all share the same outcome as far as how to regard them in your trading.
If any of the reports come out with a higher than expected reading, it should be viewed as positive for the GBP. If the reading is lower than expected, it should be considered negative for the GBP.
What's an "ideal trade"?
To learn more strategies for trading and to sign up for courses, go to www.apexinvesting.com, a service provided by Darrell Martin. Apex Investing Institute offers free education, and free access to the Nadex Binary and Spread Scanner Analyzers.
Member traders are invited to trade in the chat rooms, take advantage of trade signal services, have key indicators and access the Apex Forum.
The forum content is updated daily and includes over 9000 members. In a supportive learning community of seasoned as well as up and coming traders, traders of all levels learn how to trade Nadex binaries and spreads in depth, as well as futures, forex, stock and options, and gain an edge for successful trading overall.
Image credit: McZusatz, Wikimedia
Posted-In: Binary Options Education Eurozone Futures Commodities Options Forex Opinion Best of Benzinga