Pop Quiz: Are There More Stocks Or Indices?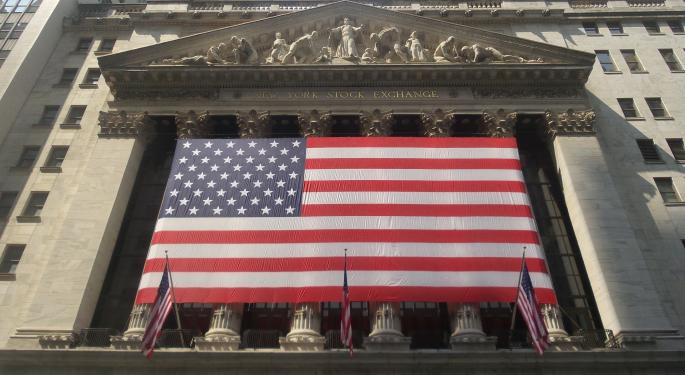 The S&P 500 index holds 500 stocks while the Russell 2000 index holds 2,000 stocks. Clearly, this means that in the entire stock market universe there are more stocks than indices, right?
According to a Bloomberg report, there are in fact more indices than individual stocks. The math is simple: The number of stocks peaked in 1995 at 7,487 but has since fallen 42 percent. Meanwhile, from 2010 to 2012 alone the number of indices quadrupled to 1,000 and continued to soar over the years.
Indices are based on specific criteria, and some of the indices investors might be familiar with include those broken down by sector, geographic location, dividend allocation or by asset class such as bonds and treasuries. But the possibility of criteria is, in essence, endless.
For example, the iShares Sustainable MSCI Global Impact ETF (NASDAQ: MPCT), which comprises of companies and its corresponding exchange-traded fund offer exposure to companies that "address at least one of the world's major social and environmental challenges as identified by the United Nations Sustainable Development Goals."
Why Did This Happen?
The Bloomberg report has a simple explanation as to why there are now more indices than stocks.
Eric Balchunas, Bloomberg Intelligence's senior exchange-traded fund analyst stated that new benchmarks are meeting demand from investors to repackage active investment strategies into indices and that can be tracked by their corresponding ETF.
ETFs are generally more expensive than S&P 500 funds but are also cheaper than actively managed funds. But if a fund that gives exposure to companies addressing challenges by the United Nations outperforms the major indices is a completely different story.
Related Links:
A New ETF Is An Active Idea For Income
View Comments and Join the Discussion!
Posted-In: Bloomberg Intelligence Eric Balchunas ETF Index IndiciesMarkets Media General Best of Benzinga