3 Ways Small Businesses Can Get Emergency Help Right Now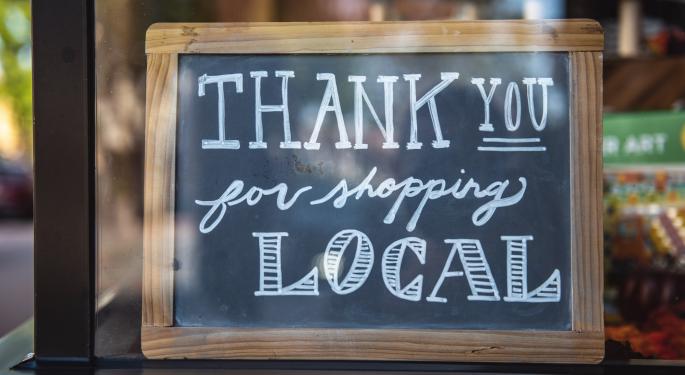 Right now, millions of small businesses across America are in crisis mode.
Statewide stay-at-home orders have hit every sector of the country's economy — from hair stylists to restaurants — costing businesses most of March, all of April, and likely much of May. A survey from the U.S. Chamber of Commerce and Metlife Inc (NYSE: MET) released in early April found that almost two-thirds of small businesses had temporarily shut down or were planning to because of COVID-19.
The federal government has provided some help. Last week, a $480 billion small business aid package meant to supplement the Paycheck Protection Program — which itself had already run out of money — passed both houses of Congress.
But even with some states beginning to reopen their economies, which some medical experts have predicted could further aggravate the COVID-19 crisis, it remains unclear when or even whether consumer spending will return to pre-pandemic levels.
At this point, it seems likely that the current economic shutdown will extend at least into the summer, and potentially longer. That would be catastrophic for the more than 30 million small businesses in the U.S. and the nearly 60 million people they employ.
The good news is that there is help. Tough as these next few months are going to be, small business owners have a number of resources they can turn to for assistance in getting through this crisis.
Aid at All Levels of Government
In addition to the federal aid programs in place, there are a number of programs available at the state level to help small businesses. From the Economic Injury Disaster Loan (EIDL) Emergency Advance program from the SBA to bridge loan programs at the state level, qualified small businesses can get the aid they need.
Websites like the Small Business Administration, Hello Alice and Ready.gov have also compiled lists of funding options and other resources for small businesses during this time.
Tax Relief
The IRS has given both individuals and families a 90-day extension on filing their 2019 tax returns. For small businesses, that means they can defer tax payments of up to $10 million until July 15.
There are also several tax credits available to qualified small businesses. The Employee Retention Tax Credit allows eligible businesses to get a refundable 50% tax credit on wages paid from March 13 through December 31 — up to $10,000 per employee — and businesses that have not received aid from the Payroll Protection Program can also delay payroll tax payments until next year.
For the self-employed, tax tools like AARP Foundation Self-Saver can help small business owners navigate the changing process and understand what you need to prepare in order to qualify for these credits.
Look to the Private Sector
Many large companies, from Amazon.com (NASDAQ: AMZN) and Facebook (NASDAQ: FB) to Verizon Communications (NYSE: VZ) and Salesforce.com (NYSE: CRM), have announced grant programs or are donating money to help small businesses.
Grant amounts and eligibility vary by program, but every avenue is worth pursuing right now; even a loan as small as $500 can help.
The next few months are going to be monumentally difficult for many employees and business. The programs mentioned here, plus the new federal aid announced last week, will hopefully provide some support until it's safe to get the economy back up and running.
Photo by Tim Mossholder on Unsplash
View Comments and Join the Discussion!
Posted-In: Covid-19 paycheck protection program Self-SaverGovernment Entrepreneurship Small Business General Best of Benzinga