The Ballooning US Budget Deficit: What You Should Know And What It Means Moving Forward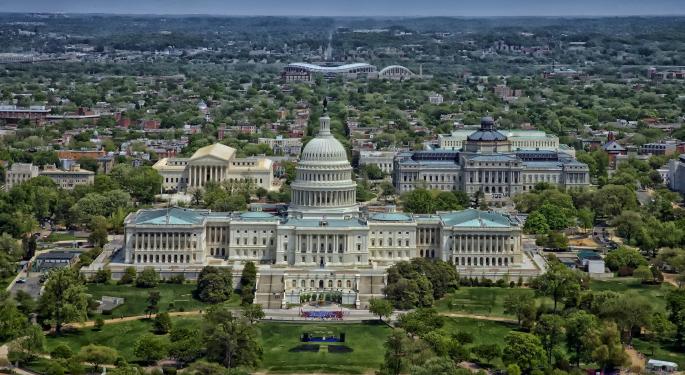 To most Americans, a $21-trillion national debt and a $779-billion federal deficit may seem like they have no impact on day-to-day life. The more debt the U.S. racks up, the higher the chance that it could impact everyday Americans.
The Numbers
The latest U.S. budget deficit numbers are enough to keep any fiscally minded American up at night. The numbers out of Washington indicate the national debt could rise by $1 trillion in 2019 alone. Out-of-control federal spending and a major corporate tax cut have resulted in a 17-percent increase in the national deficit in 2018, and the Treasury Department predicts another 28-percent increase in 2019.
With midterm elections just around the corner, Americans concerned about irresponsible budgeting in Washington have an opportunity to voice their displeasure at the ballot box. But with unemployment rates at their lowest in 40 years, wages on the rise and the stock market near all-time highs, it's likely that plenty of Americans are taking a "who cares?" approach to federal spending.
Fallout
Irresponsible Washington spending has more of an impact on the average American than they may realize. The most direct implication of a large deficit is rising interest rates.
The last time the U.S. government was actually able to balance its budget and pay all its bills using tax revenue alone was 1998 during the Clinton administration. In each year since 1998, the government has been forced to borrow money to fund its operations. The more the national debt balloons, the higher the interest rates the U.S. must pay on that debt.
With the national infrastructure — including roads, bridges and airports — in desperate need of investment, the U.S. will instead be spending a projected $7 trillion in interest on the national debt alone over the next 10 years.
Economic Impact
In addition to driving up interest rates on mortgages, credit cards, student loans and other debt for the average American, rising interest rates also slow the economy over time. Many companies grow and invest in their businesses by borrowing money, and they become less willing to do so as interest rates rise.
If the economy begins to slow too much, companies will begin to trim costs, potentially cutting jobs and wages. The average American family of four will miss out on $16,000 in wages over the next 30 years thanks to impacts from the national debt, ccording to the Peterson Foundation.
Unfortunately, Americans just don't seem to care. The percentage of Americans who say the national debt should be a top priority for Congress has fallen from 72 percent in 2013 to just 48 percent in 2018.
Related Links:
Heavy Is The Crown: WWE's Saudi Arabia Problem
Midterms And The Stock Market: Potential Winners, Losers From The Coming Election
View Comments and Join the Discussion!
Posted-In: Interest Rates national debt Treasury DepartmentGovernment Education Politics Top Stories General Best of Benzinga