Road Trip Smarter With These Four Essential Planning Tips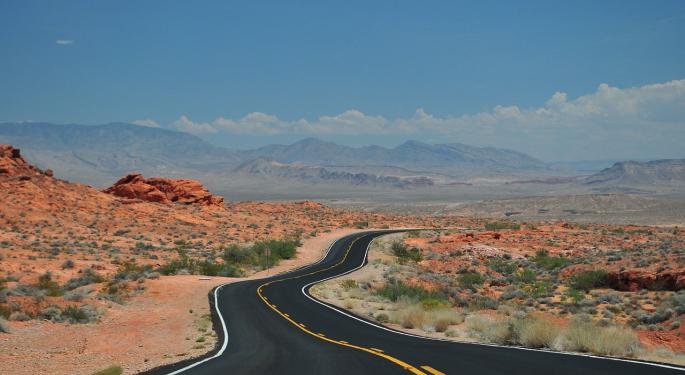 Vacations are supposed to be a source of rejuvenation, relaxation and reprieve from the real world. However, the stress associated with spending a lot and not working to offset those costs can creep into even the most peaceful destination.
Luckily, much of this stress can be avoided simply by following the four steps below.
Enjoy your next vacation by planning ahead and side-stepping the common money-stress triggers.
1. Plan Ahead
Pencil out an itinerary that includes must-see stops. These items will shape the rest of your trip.
If many of your must-dos are close in proximity, it might be worth considering lodging near by. If they are spread out significantly (and one of your must-dos is not staying at a particular lodge or hotel), look into cheaper places to stay outside of the touristy center.
Look at the locations again and see if any of the items on your must-do list are both in close proximity and are things that naturally would flow together for a single day. For instance, if you are interested in a whale watching excursion and eating at a seafood restaurant on the same stretch of beach, consider scheduling both events for the same day.
Related Link: Can I Afford That? The Implications Of Smart Budgeting
2. Budget
Using your itinerary, flesh out the details and start researching prices and discounts. Make sure to look at all dates available and the associated prices – it's amazing the price differences just on different days of the week.
Be flexible with your to-do list and revise your itinerary as necessary. Saving ten dollars on a single event may not sound like much, but if you can find discounts on multiple events for multiple family members, the savings will quickly add up.
After you have detailed out your trip and looked at the associated costs, you can set a more permanent itinerary.
3. Lodging Reservations
Heading to a popular destination? Consider not staying downtown and look beyond the touristy hub; rates are often exponentially cheaper just a few miles down the road.
Many times, the money you'll save on lodging will more than offset the gas spent to go to the touristy must-stops.
Consider non-traditional lodging options such as Airbnb offerings. If your family is more adventurous, most cities offer hostiles or campsites.
If you plan to stay at a hotel, inquire about long-stay rates and consider the pros and cons of staying at a single location for the entirety of the trip or splitting up the nights among cheaper options. You may find that by booking extended stays, a chain will offer substantial discounts. On the other hand, it may be worth saving a little to stay at a more expensive place during the week when rates are typically cheaper and lodging at a lower-priced place during the weekend.
Make sure to ask about associated hotel fees such as sales tax, tourism tax, city/local tax, Internet charges and parking fees.
Related Link: 10 Simple Money-Saving Tips That Carry A Big Bang At The End Of The Year
4. Pay Ahead For What You Can
Are there items on your itinerary that you can pre-pay for? If you are planning in advance, paying ahead for special excursions can help you relax during the trip and not have to worry about setting aside extra money. This is especially beneficial if you are traveling on a budget, but have a few large ticket items on your travel wish list.
You'd be surprised at what you can pay ahead for if you just plan and are willing to stick to an itinerary every day. Tickets for zoos, amusement parks, aquariums, museums, tours, shows, nature parks, sporting events and concerts are all typically available for purchase in advance.
Bonus Tips To Save Some Serious Moolah
While budgeting may not seem like much fun ahead of a vacation, the meticulous early planning will leave you free to truly experience your trip without constantly worrying about how you will afford everything.
It takes time, research and stamina to stick to a budgeted itinerary, but it is well worth the effort to have a financially stress-free vacation.
Below are just a few extra tips and travel secrets that can help you save even more money.
Pay in cash
Consider the envelop system: Set aside cash for items you didn't pay for in advance.
Car checkup: Regular car maintenance can save thousands of dollars.
Research gas prices: GasBuddy, AAA TripTik
Take advantage of member discounts like AAA, military, AARP, senior citizen rates, student rates
Competing/partnered discounts
Group discounts
Avoid tourist traps
Plan all of your meals in advance: When do you want to eat out? When can you pack a picnic? When can you eat at the hotel?
Cook for yourself when possible
Grocery shop at your destination
Bring picnic foods
Save leftovers from eating out
Take advantage of continental breakfasts or hotel perks
Cut those coupons
Enjoy Local
Travel off season
Look for deals on sites like Groupon
Bring snacks in the car to avoid overpriced gas station stops
Image Credit: Public Domain
Posted-In: AAA AARP Airbnb budgeted itineraryTravel Top Stories Personal Finance General
View Comments and Join the Discussion!