For Dole Foods, Is Three The Magic Number?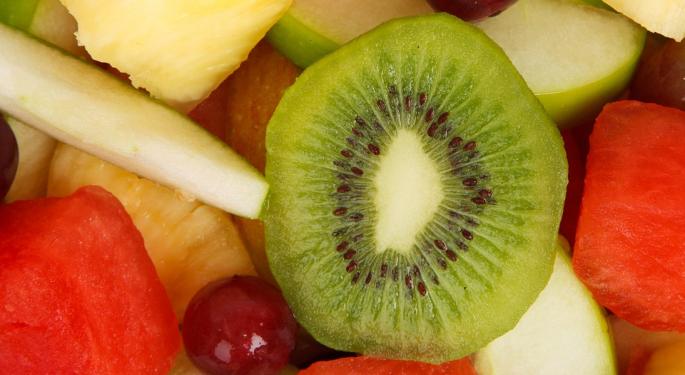 This article originally appeared on DriveWealth.
It's extremely possible.
When you think "Dole," what comes to mind? Some of you are sitting there thinking oh come on, that's easy! But, most of you are probably staring at this article and drawing a blank. Where do I know that name from? And trust us, you're not alone. But we promise, chances are high that you know Dole and its products. In fact, the company has been a major player in the US for over one hundred and sixty-six years. If we remind you of the little prepackaged fruit cups that every single parent sends their elementary aged kids to school with, would we jog your memory a little bit? Or maybe if you thought about the last time you bought bananas at the super market? That's right, now it's all coming back. This just goes to show you how you can see and even use products every day, but researching the companies behind them is the most important part when investing!
Invest in IPO shares before the stock hits the market with ClickIPO. Check it out here
Anyway, now that we're all on the same page, here's the real reason we're talking about Dole this week: for the third time in the company's extensive history, Dole Food Company Inc (NYSE: DOLE) has filed to go public. Yes, that's right, the THIRD TIME. We bet you didn't know all that last time you bought your fruit cups! If we think about that fact a little bit further, it's not too hard to assume that the company has had a pretty rocky history with IPOs in the past. So, what'll be different about this round? Dole's 94-year old Chairman and 100% owner, David H. Murdock, believes that the answer is: a lot. And, yes, we can pause for just a second to respect the fact that Mr. Murdock is 94 years old and still leading the company's third ever IPO.
It seems Murdock has learned a lot from his experience. For example, when he first took the company public (and later back to private) in 2003, he recalls that he nearly saved the company from a long-term bankruptcy scare that began much before Dole's IPO was even official. Then, after a series of wide E. Coli outbreaks in its fruit from 2005 to 2007, Dole found level ground again right as American economy crashed. Not great timing, you would say. Consistent with most other corporations during that time, Dole found the recession to be hard, and Murdock decided to re-list Dole for an IPO in 2009, hoping to gain more funds from investors.
This attempt proved to be about as beneficial as its first attempt, though, and in 2013 Murdock took the company private once again. Dole even faced legal action from shareholders who sued with the claim that the buyout price was too low, and later won additional payouts for each share. Sounds like a pretty rocky few years if you ask us – so how come Dole had revenue of $4.5 billion in 2016?
Many analysts believe that Dole's extremely harsh track record has prepared it to go public in 2017. Since 2013, Dole has diversified its products by expanding to new farms and even purchasing three huge new ships to help its operations (remember: much of its produce comes from South America). Plus, the company has found a lot of success in the millennial markets, as younger consumers have evidently shifted to more health-conscious eating choices – fruit included.
Lastly, analysts think this time could be the perfect time for Dole to go public because of just that: the time itself. In its previous attempts, either the national economic situation or the financial situation of the company itself has been unfavorable for a successful IPO. But, in the current stock market conditions, with Dole as a company realizing solid revenue, now might be as good a time as ever! What do you think? Can the third time be the charm? You might want to do a little more research next time you buy those fruit cups, investors!
Posted-In: DriveWealthTopics IPOs Markets General
View Comments and Join the Discussion!