DHL Edges Land Rover As Most Valuable Brand Newcomer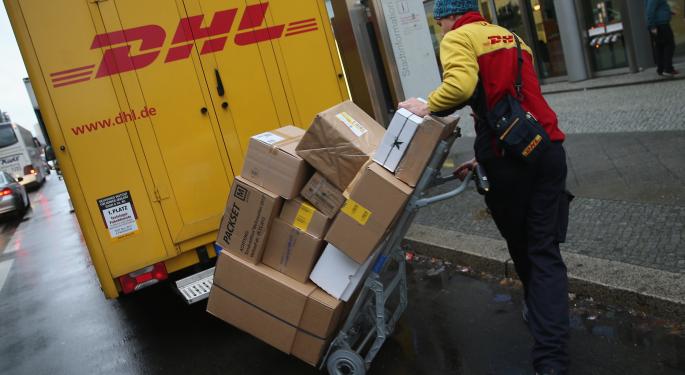 No company is an automatic "value brand," but with enough hard work it will experience little difficulty in making the list.
Here is Interbrand's selection of top newcomers in the world of valuable brands.
1) DHL Express (USA), Inc. (Value: $5.084 billion)
This transportation company has increased its "retail footprint" in Sub-Saharan Africa by 1,000 percent, according to Interbrand. It has also increased its service points from 300 to 3,000 and has managed to maintain its staggering revenue over the past few years.
Related Link: Facebook, Audi And Amazon Rise Highest Among The World's Most Valuable Brands
2) Land Rover (Value: $4.473 billion)
This British automaker has recently experienced its best sales period in history, according to Interbrand. It currently has sales records set in 42 different markets, is the recipient of more than 100 distinct awards and has improved its J.D. Power scores massively.
3) FedEx Corporation (NYSE: FDX) (Value: $4.414 billion)
FedEx has recently experienced a 35-percent increase in income, as stated by Interbrand. The company is also looking to become more green, focusing primarily on greater fleet fuel efficiency by 2020, and it is expanding through new services, such as the FedEx Delivery Manager, which allows customers to schedule deliveries around their needs.
4) Huawei Technology Co Ltd. (Value: $4.313 billion)
Huawei, stationed in China, is the world's third-largest provider of smartphones, and while this brand name may not be as well known in the United States as it is in Asia, Huawei is introducing a number of new campaigns and innovative products to solidify its spot on this list. The company recently launched the new "Make It Possible" campaign, which focuses on bringing populations closer together through global communications.
5) Hugo Boss AG (Value: $4.143 billion)
A German brand of luxury apparel, Hugo Boss is currently expanding into the Asian market and is increasing the number of directly owned stores by 50 per year, according to Interbrand.
Posted-In: InterbrandTopics Success Stories General Best of Benzinga
View Comments and Join the Discussion!