Wal-Mart Embraces Failure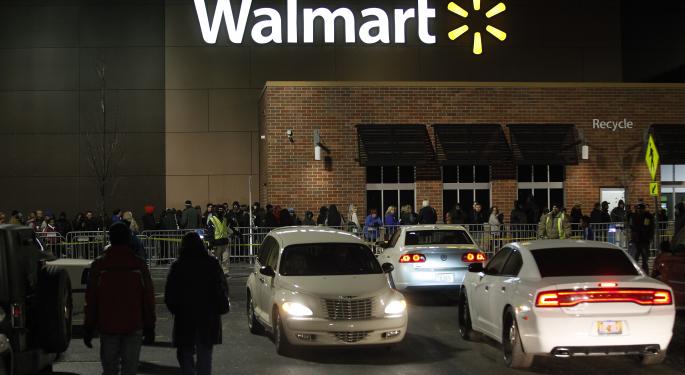 Wal-Mart (NYSE: WMT) might be the largest retailer in the world, but its maturity, lack of quality customer service and struggling target consumer have led to top-line headwinds.
While Wal-Mart is seeing success with its small-box stores, that's not going to be enough to really drive the top line in the near future. Instead, it must innovate. To innovate, it must fail.
Innovating Innovation
In the past, Wal-Mart would approach innovation as many other retailers do: Spend large sums of money on a new concept and hope for the best. Many times, this would lead to a large loss.
Since Wal-Mart is well known for cutting costs, its relatively new policy on innovation shouldn't come as much of a surprise. Under the new policy, Wal-Mart market-tests new innovations prior to pouring money into it. If the innovative concept is a failure, it's shut down and a lot of money is saved.
Related Link: Best Buy - Problems And Potential
If the concept is a success, then Wal-Mart pours more money into it in order to fuel that concept's growth.
Recent failures include Goodies.co (a mail-snack-subscription service) and Scan & Go (a smartphone app that enabled customers to buy while walking through the store).
The latter was intended to speed up self-checkout, but the app was seen as confusing and frustrating to customers. Therefore, it was cut. However, simply by testing this app at 200 stores, Wal-Mart learned that customers were interested in tracking their spending, which then led to its highly successful e-receipts program.
Wal-Mart is far from the most well-liked retailer, but it's trying hard to improve the customer shopping experience. It knows it must change given the fierce competition, especially from Amazon (NASDAQ: AMZN).
Amazon's low prices, convenience, features and services equal a likelihood of continued market-share gains from Wal-Mart in the future. On the other hand, Wal-Mart is consistently growing its online presence, and it will never stop innovating, making itself a strong contender in the online retailer sector.
View Comments and Join the Discussion!
Posted-In: Goodies.co innovation Wal-MartTopics General Best of Benzinga