5 Billion-Dollar Companies That Got Personal With Bankruptcy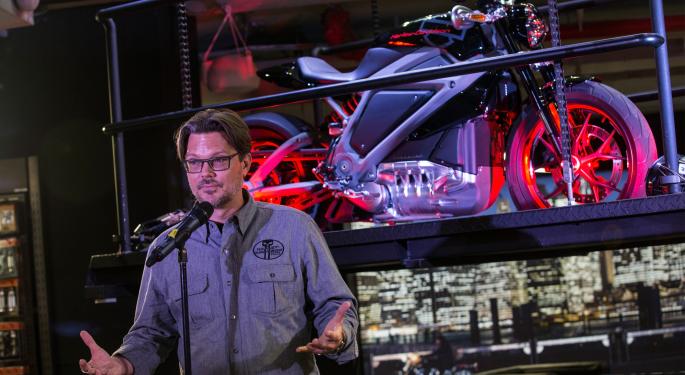 Many people assume that just because a particular company is in business, it must have been consistently in the black. The CEOs and CFOs of the following companies, however, would likely tell you otherwise.
Here are five billion-dollar companies that came back from the brink of bankruptcy or bankruptcy itself:
Harley-Davidson Motor Company (NYSE: HOG)
The 1980s were extremely challenging for Harley-Davidson.
In 1982, the company was in debt to the tune of $90 million, had no money of its own to speak of and no bankers willing to loan it any more. The brand itself was solid, enjoying a broad and loyal customer base, but the product wasn't up to today's quality standard. As a result the company wasn't producing profit.
Then CFO turned CEO Richard F. Teerlink took it upon himself to turn things around. He made drastic but critical changes throughout the company, all aimed at revamping the brand by improving the quality of its product. Today, Harley-Davidson is a Fortune 500 company boasting nearly $10 billion in total assets.
Related Link: 5 Of The Most Popular Vine Accounts
Lego
Lego has traveled a very difficult road on its way to the success it enjoys today. The company suffered everything from debilitating factory fires, a disloyal customer base resulting from what was perceived as an outdated product and near-bankruptcy. Lego suffered a 40 percent sales slump over the course of just two years and was almost $1 billion in debt.
The company's slow climb out of the deep red began in 2005, and by 2011 it saw income in the neighborhood of $700 million. Revenue at the end of 2013 was around $4.7 billion.
Apple (NASDAQ: AAPL)
Apple is the billion-dollar company that almost wasn't. The company nearly went bankrupt during the 1990s because, as the late and former CEO Steve Jobs put it, it "failed to innovate." Having to keep pace with a company like Microsoft was a tall order. The company is now well into the black with revenues in 2013 of more than $170 billion.
General Motors (NYSE: GM)
The entire auto industry in the United States needed resurrection by way of a government bailout. General Motors took that opportunity and ran with it, learning from its mistakes and turning a corporation on the verge of extinction into a $100 billion-plus company. True, GM is currently experiencing woes from its product recall issues, but nothing so far guarantees the trouble will become existential.
Ford Motor Company (NYSE: F)
Ford's turnaround is at least as impressive as that of General Motors and arguably more so because it was done without government assistance. Ford refused the federal bailout, declined to file Chapter 11 and went about restructuring itself from top to bottom. The resulting corporate financial about-face still has economic analysts picking their jaws up off the floor.
View Comments and Join the Discussion!
Posted-In: Apple corporate bankruptcy Ford GM Harley-DavidsonTopics Trading Ideas General Best of Benzinga