Bitcoin Weekly Recap: Big Money, Bitcoin Ubiquity & A Bitcoin Rap Song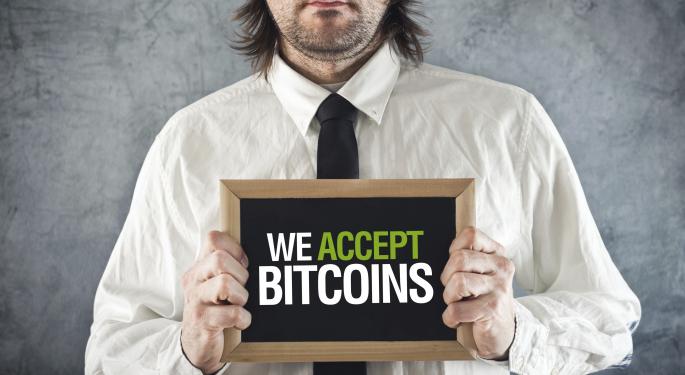 For the week ending June 13, the exciting stories were about the flash crash, millionaire bitcoin investors, more places to spend bitcoins, bitcoin being recognized as a financial asset in software and the release of a bitcoin rap song.
$18 Million BTC Auction Sparks Flash Crash
Thursday, the U.S. Federal Marshals issued a press release stating they are auctioning off 29,656.51 bitcoins this month. At current prices, that is around $18 million worth of bitcoin. The news sent bitcoin's price tumbling from a high of $642 to a low of $575 before it recovered to above the $600 level.
Related Article: 3 Secrets To Bitcoin Investment Success
Pantera Capital's Fund Raised $96 Million in 8 Months
Pantera Capital filed a regulatory document showing it has raised $96 million in eight months. With 45 investors participating so far, the average investment size is $2.1 million meaning big money is getting serious about bitcoin.
Related Article: One Secret Of Bitcoin Bulls
Expedia Accepts bitcoin for Hotel Bookings
Expedia began accepting bitcoin for hotel bookings this week. Expedia has a Bitcoin Terms & Conditions page which describes some of the usability challenges and solutions when using bitcoin for payment, such as transaction fees, refunds and incorrect payment amounts.
BTC to Bling at REEDs Jewelers
REEDs Jewelers announced this week it is accepting bitcoin for all purchases at its 65 plus stores and online using Coinbase. REEDs has a press release page, a help page and a bitcoin favorites page. The favorites page is interesting as it primarily lists items in the $2,000 to $4,000 range. It would appear that they believe the bitcoin demographic has a higher than average order amount.
Yahoo and Google now quote BTC prices
Yahoo and Google now quote bitcoin prices. This also instantly plugs bitcoin into other financial apps. For example, the iOS native stocks app and the Mac Stocks widget can now both show BTC prices since they use Yahoo as the provider.
Related Article: Signs A Bitcoin Tidal Wave Is Forming To Disrupt Business
Coinbase Enabling Automated Discounts
To spur usage of bitcoin, Coinbase announced it is enabling merchants to apply a discount for bitcoin purchases. One of the questions about bitcoin is why use it for commerce? It is a hassle to buy and hold bitcoin just to use it. Credit cards or debit cards perform the same function but in a more convenient manner. Coinbase is attempting to address that hurdle by incentivizing customers to use bitcoin.
Rap Continues Exploring Bitcoin
One upping 50 Cent's acceptance of bitcoin, Rappers Murs and Mayday's latest album Mursday has a catchy, explicit song entitled "Bitcoin Breezy." The hook ends with "I got 50 bitcoin worth about a hundred grand." The song is available on Spotify and has been added to a Spotify bitcoin playlist with other titles such as "Ode to Satoshi" and "10,000 Bitcoins."
Disclosure: At the time of this writing David Smith has a long bitcoin position.
Posted-In: Bitcoin bitcoin weekly recapTopics Top Stories Tech General Best of Benzinga
View Comments and Join the Discussion!