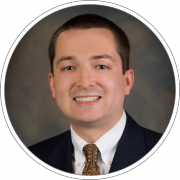 Marketfy
Marketfy is a marketplace that brings together the top financial tools, trade alerts, chat rooms & education in order to help traders enhance their trading strategy.
Find this author's products on Marketfy
David Smith
Marketfy Maven
About
David is on track to retire in two years from investing in bitcoins. David wants to help you understand the once in a lifetime opportunity this digital currency revolution provides. The digital currency space is filled with tech jargon and reports who don't understand the technology or implications of changes to software. A former software developer, Maven David Smith understands the complicated technology powering this revolution. David is able to get past headlines and understand actual issues with these digital currencies. With his sales background he is able to break down these topics into accurate actionable investment recommendations. Aside from bitcoin David has been investing since 2000, trading stocks, options, ETFs, and Index Funds. In 2013 his day-trading account had a pre-tax return of 42%.