8 Ways To Keep Your Job Search Secret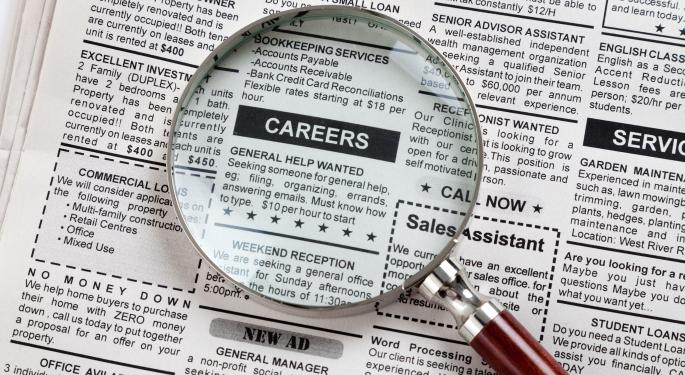 So you're actively searching for a job while still going to work for your current employer every day. You might work for a company where being open about your search won't cause bad feelings but more than likely, you want to be discrete about your search. Here are a few strategies.
Have an Honest Conversation
If you're generally happy with the company you work for, tell the person above you about your feelings. If you're bored with your current position, ask them if there's a next step. If you're underpaid compared to others in your industry, speak up. Don't leave without first communicating but don't have the conversation in an ultimatum-tone.
Look Internally
If you're company is large enough that it advertises openings on an internal job board, look there first. Assuming you have a stellar record, it's a lot easier to convince your current employer to take a chance on you than somebody who has never known you. Plus, you probably don't have to keep your internal search secret.
Related: 5 Reasons Cash Isn't Dead
Keep it Secret but Don't Lie
If you have to go to an interview during your regular workday, take a personal day or do it during lunch. If your boss gets a call, let them know that you're always considering the next step up the career ladder. Telling them something they will later learn wasn't true will burn bridges.
Change your LinkedIn settings
If you're using LinkedIn for your job search you likely have work colleagues and even your boss connected with you. While you're in the midst of a job search, navigate to your privacy settings and "turn off your activity broadcasts."
Doing this will keep LinkedIn from sharing your activities. An uptick in activity would certainly make your boss wonder.
Other Social Media Guidelines
First, don't hint at your search online. "Anybody want to be a reference on my resume" may seem silly but you've probably seen something like that online.
Second, if you're networking with others, especially friends, let them know that you're keeping your search under the radar and to not post, "good luck as you look for your next great career opportunity."
Create an Overview Resume
Your resume, especially if it's on an online job search site, should be limited. Don't list references or your current employer. Simply say, "a major biotech company." When listing your contact information, include only your city and state and use an email address that doesn't have your name in it. (And don't use your current work address.)
Be Up Front at Interviews
Hiring managers, especially those in more professional level careers, understand that the process has to be confidential. If they ask for a reference from your current employer, explain the situation and you would be happy to provide that reference at the point of offer with the understanding that the offer could be rescinded.
Don't Entertain Counteroffers
If your employer makes a counteroffer, it's generally best not to entertain it. Often, counteroffers are vague—like, "we have plans to up your pay." Claudio Fernández-Aráoz, a senior adviser at Egon Zehnder International and the author of Great People Decisions, says, "Once you've accepted an offer, it is not only questionable to turn it down for a counteroffer from your current employer, but also a poor career decision."
Posted-In: career Claudio Fernandez-Araoz Egon Zehnder International job searchTopics Personal Finance General Best of Benzinga
View Comments and Join the Discussion!