How to Get the Best Prices on Prescription Drugs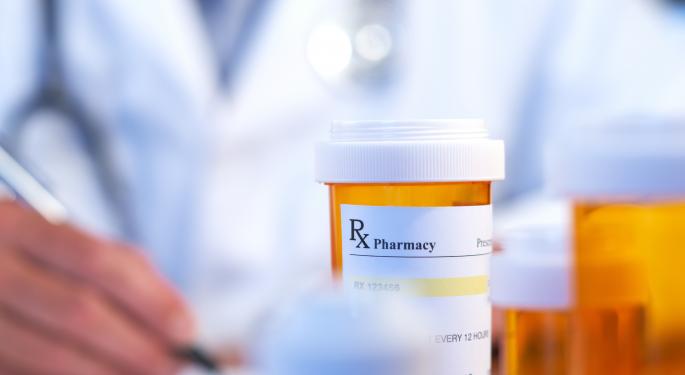 If you have prescription drug coverage through your health insurance, you may not think much about how much those drugs cost. You should.
Why You Should Care
Insurers drop coverage for various medicines all the time and one of yours could be next.
In addition, if you have high co-pay, or don't have coverage at all, shopping for the best prices can save you hundreds of dollars a year – depending on how much you spend for medicine annually.
The Findings
A new report by Consumer Reports pointed out that prescription drug prices can vary significantly, depending on where you buy. In general, CR found that national warehouse club, Costco (NASDAQ: COST) was the least expensive and pharmacy chain, CVS (NYSE: CVS) cost the most.
Consumer Reports' "secret shoppers" called more than 200 pharmacies in the U.S. to get retail prices, which is the amount people pay without insurance, for a month's supply of five drugs. The differences were significant. For example, a month's supply of the generic version of Lipitor cost $17 at Costco but was $150 at CVS, or almost nine times the price at Costco.
How to Save
You can employ a variety of different strategies to get prescription drugs for less. Here are some of them:
Request Generics - When given a choice, choose generics over brand name drugs – with your doctor's approval, of course.
Ask About Discounts - Ask for the lowest price when having your prescription filled. Discounts may be available, but not offered unless you request them. Examples of discounts include price reductions for students, seniors or military.
Road Trip - Leave the city. It may seem a little counter-intuitive, but Consumer Reports shoppers discovered that prices in rural areas are often much less than in urban areas. For example, a 30-day supply of generic Actos in the city of Raleigh, North Carolina was $203. A small drugstore in a rural area charged only $37.
Volume Discount – For medicine taken long-term, ask your doctor for a 90-day prescription instead of 30. Most pharmacies offer a discount for a three-month supply.
Compare Prices - At Costco, most websites, and a few independent pharmacies, retail prices were lower for certain drugs than many insurance copays. It doesn't hurt to ask what the retail price is.
Ask About Special Pricing - Look for additional discounts, even specials. All chain and big-box drugstores have discount drug programs involving a long list of popular medicines that cost about $4 for a 30-day supply. Some other discount programs require you to join to get the discount. Some even charge an annual fee.
Websites
Most insurance plans include access to a mail-order pharmacy with discounted prices, including discounted co-pays, when compared with your local drugstore. If you don't have insurance or if you have high co-pay, online sites can represent a significant savings.
The sites listed here are not online pharmacies – rather they are sites that evaluate online and regular pharmacies. Using their pricing information, check out online sites that offer the best deals.
PharmacyChecker.com collects, evaluates, and reports credentials, prices, and customer feedback regarding online pharmacies. It is a leading source of information, especially regarding prices.
Goodrx.com features prices from 70,000 pharmacies, including the big pharmacy chains, local pharmacies, and mail order companies.
Apps
It seems that for every task in life, there is a smartphone app to help make it easier. Fox Business recently listed some smartphone apps that can help you save money buying prescription drugs. Listings indicate availability for Apple (NASDAQ: AAPL), Google (NASDAQ: GOOG) Android, and Microsoft (NASDAQ: MSFT) Windows operating systems.
LowestMed claims discounts as high as 85 percent. The app is free and lets you compare prescription drug prices at your local pharmacies. Available for: Apple, Android, and Windows
Prescription Saver is also free and allows you to search prices at local pharmacies, but includes a free drug discount card. Prescription Save claims savings up to 75 percent. Available for: Apple and Android
GoodRX is another free app that coordinates with the GoodRX website listed above. Like the website, the app lists prices for more than 75,000 pharmacies. Available for: Apple and Android
OTCPlus was designed by doctors and provides you with a list of over-the-counter medications that meet your symptoms. The app also sends coupons to your mobile phone and includes instructions for reading medicine labels. Free. Available for: Apple
Word of Caution - Be Loyal
After all this, medical consultants generally say it is best to use a single pharmacy (or chain) for your prescription needs. This way all drugs you take are in one system and dangerous drug interactions are more easily avoided.
Posted-In: Apple Inc. Costco CVS Caremark Corporation Google Inc Microsoft CorporationTopics General Best of Benzinga
View Comments and Join the Discussion!