The Athletic's New Model For Local Sports Writing: If You Build It, Will They Buy It?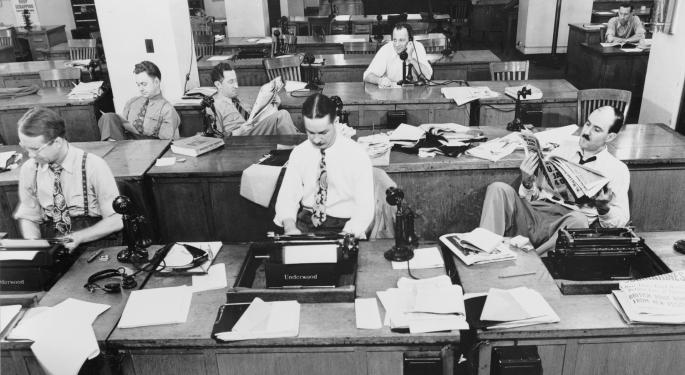 Print is dead. Long live content.
At a time when Internet news portals are exploiting all the video and graphic-driven gimmicks at their disposal, a startup called The Athletic is a local, subscription-based news service that - wait for it - focuses on quality reporting. With no ads.
The Athletic has been snagging laid-off or downsized talent from ESPN, Fox Sports, Sports Illustrated, Bleacher Report, Yahoo Sports and a variety of local newspapers.
"Premium sports journalism for diehard local fans," is the motto for the site, which has gone live in Toronto, Detroit, Cleveland and Chicago, and plans to expand nationally under its chief content officer, former Sports Illustrated editor-in-chief Paul Fichtenbaum.
The Athletic raised $5.4 million in a funding round that closed last week, in addition to $2.6 million in a winter 2017 funding round. A subscription costs $5.99 per month or $39.99 a year.
Spending Spree
The startup, which was founded by two non-journalists, Alex Mather and Adam Hansmann has been snapping up talent from coast-to-coast.
"It's very easy today to be click-driven and produce articles that don't have a lot of substance or depth and don't cost that much to produce," Hansmann said at The Athletic's Chicago launch in May.
"But that dynamic is disappointing for fans who want higher-quality content. We're not about trying to be the next ESPN or something, but finding the segment of fans that care deeply about their teams and serving them with something that's high-quality."
Harsh Realities
Well, good luck with that, says John K. Hartman, a journalism professor at Kent State University and a former sportswriter and sports editor at the Ashland (Ohio) Times-Gazette.
"I do not know where the need is," he tells Benzinga. "Most newspapers and their websites, particularly in small communities, do a good job of covering local sports. Some have as many writers covering sports as they do covering news. Most high schools have their own websites that do same."
Television and regional, sports-only publications and websites also fill the gaps for free, he said.
"I doubt that The Athletic lasts for very long," he said.
Related Link:
Attention Sports Fans: An ETF That Tracks Corporate Sponsorships
View Comments and Join the Discussion!
Posted-In: Bleacher Report ESPNSports Top Stories Startups Exclusives Media General Best of Benzinga