Lower Unemployment Leading To Higher Levels Of CEO Whining As Wages Rise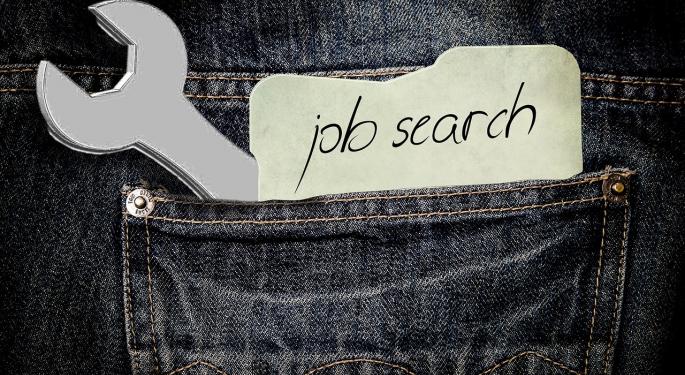 Americans earn on average $828 a week, according to CNN Money, which cited data from the U.S. Department of Labor. The rise in average salaries marks a significant improvement from $730 per week during the peak of the Great Recession, and businesses are now feeling the pressure to pay workers more.
In fact, many CEOs and high level executives are starting to grumble about it. CNN Money, for example, noted that Chipotle Mexican Grill, Inc. (NYSE: CMG) blamed its declining profits on a "very significant" minimum wage hike to $10, $12 or even $15 an hour in some cities.
Chipotle isn't alone and its comments are validated by Randy Frederick, managing director of trading at Charles Schwab.
"The upward wage trend is going to continue," he told CNN Money, and it will also "put pressure on earnings."
Why Now?
Why hasn't the topic of pay hikes dominated headlines five or even 10 years ago?
CNN Money has a simple theory: big businesses didn't feel any pressure to boost pay rates because there were nearly seven unemployed workers for every one worker during the economic crisis. In other words, if a worker wasn't happy with their pay then there were seven potential workers willing to take their job at that salary -- or any salary, really.
Today, there is slightly more than a one-to-one ratio of job seekers for every job opening. Many businesses, from high-tech Silicon Valley corporations to the Main Street corner Starbucks coffee shops, are now feeling the pressure to pay employees more. And it might be in their best interest to attract and retain a workforce.
Posted-In: cnn money minimum wage Minimum Wage Hike Randy Frederick Worker PayPsychology Media General Best of Benzinga
View Comments and Join the Discussion!