Entrepreneurs: Don't Underestimate The Power Of Instant Gratification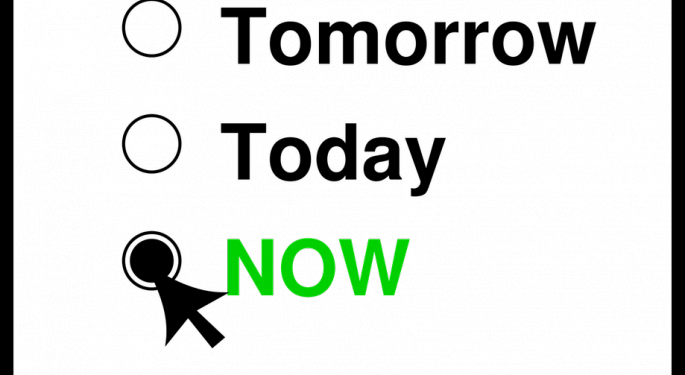 Tim Romero had created a useful service, assembled a team, received glowing reviews from beta users and accepted more than $250,000 in fundraising commitments for his SaaS startup ContractBeast. To say his new business was off to a great start would be an understatement.
However, as Romero recently wrote in a blog post, his business had a fatal flaw he failed to identify in the early stages.
ContractBeast was a Contract Lifecycle Management (CLM) product that focused on creating, negotiating, executing, storing, securing and managing contracts.
Despite general praise from the software's beta users, Romero was bothered by the fact that users were only using ContractBeast or a small percentage of their new contracts.
When he asked customers what they would change about the product, their answers weren't convincing.
"When users are unhappy but can't explain exactly why, they often express that dissatisfaction as a series of tangential, trivial feature requests," Romero explained.
Related Link: Why Financial Experts Often Have Worse Market Judgement Than Retail Investors
After agonizing over the true issue, Romero finally came to a realization.
"ContractBeast provided huge gains in accuracy and efficiency, but those gains came after months of use. It didn't provide a significant immediate benefit," he wrote.
Customers are hard-wired to want instant gratification, and if a new product or service requires a long-term commitment before any benefits are realized, marketing will be an uphill battle against human nature.
"Everyone swears they will eat right and exercise, but most don't. Everyone agrees they need to spend less to be financially secure, but most won't," Romero noted.
After brainstorming for weeks with his team about ways for ContractBeast to provide more instant gratification for customers, Romero made the difficult decision to pull the plug on the idea.
"Cutting your losses is easy to understand intellectually, but gut-wrenchingly difficult to do in practice," he concluded.
View Comments and Join the Discussion!
Posted-In: CLM Contract Lifecycle Management ContractBeast Tim RomeroPsychology Startups Small Business General Best of Benzinga