3 Things That Affect Trading Performance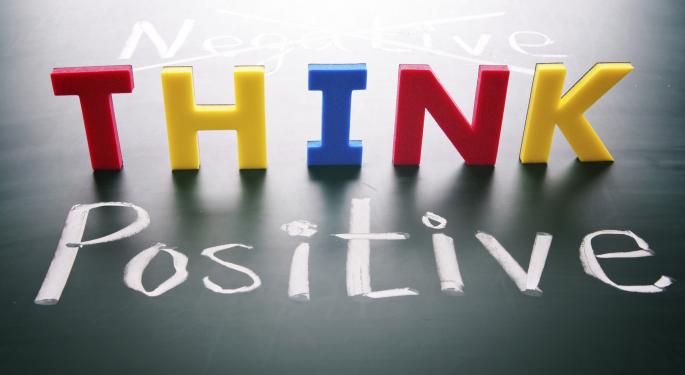 Dr. Brett Steenbarger is the author of "The Psychology of Trading" and has worked with proprietary trading firms, investment banks and hedge funds as a trading coach for more than a decade.
He recently joined Benzinga's #PreMarket Prep broadcast to talk about some of the factors that influence traders in their performance.
1. Emotional State
This is well-documented in psychology and literature, Steenbarger said.
Related Link: Why Tesla Motors Inc Isn't A Car Company
"There's quite a bit of research that suggests that people are not great decision makers under conditions of risk and uncertainty," he said.
So, Steenbarger works with traders on learning on how to keep a level head when markets not level in behavior.
2. Cognitive Style
How people process information is another important factor in trading performance, Steenbarger said.
"Everyone is different in terms of how they input information, how they make sense of the world," he explained. "And many times, traders, portfolio managers, don't really draw upon their strengths cognitively in their performance."
In this case Steenbarger tries to help them understand how they think best and how they can apply that to their trading performance.
3. Positivity
The final thing Steenbarger mentioned that affects a trader's success is how much positive emotion they have in their lives or how many positive emotional experiences they have.
"It turns out that having positive experiences is extremely important to creativity and productivity," he said. "So it's not just about minimizing stress. It's about maximizing the positives in our lives."
He also talked about breadths of market movements, the NYSE Tick and his books.
Check out his full interview here:
Don't forget to tune in to Benzinga's #PreMarket Prep broadcast Monday-Friday 8-9:45 a.m. ET for your daily dose of market news and analysis.
View Comments and Join the Discussion!
Posted-In: Benzinga #PreMarket Prep Brett Steenbarger The Psychology of TradingPsychology Top Stories Trading Ideas Interview General Best of Benzinga