Trump Blasts Amazon, Washington Post On 'Internet Tax' Evasion: Is That Even A Thing?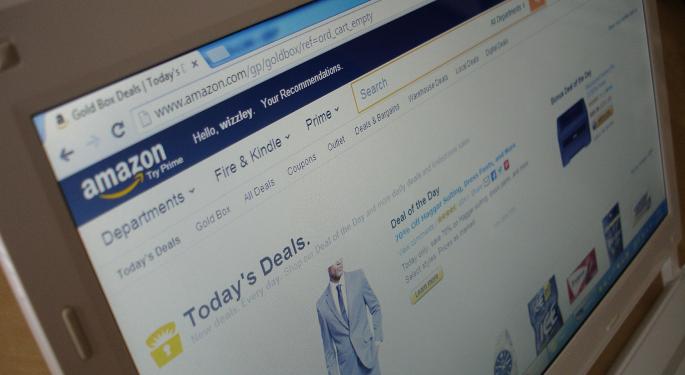 The President of the United States Tuesday took to Twitter Inc (NASDAQ: TWTR) to strike at Amazon.com, Inc. (NASDAQ: AMZN) and what he calls the "Amazon Washington Post," and not for the first time.
After Trump accused the Washington Post of being "Fake News" he suggested the media company is a lobbyist for the online retailer with which it shares an owner (Jeff Bezos) and accused Amazon of being a "no-tax monopoly."
How It Started
Near the end of June, Trump tweeted that Amazon fails to pay "internet taxes." Thing is, the Internet Freedom Act of 1998 prohibits the levying of taxes on internet use, so there is no such thing as an Internet Tax.
See Also: The Ongoing Saga Between Amazon, Bezos and Trump
Though his wording made it somewhat perplexing as to his meaning, many interpreted his tweet to mean the pugnacious President is under the impression that Amazon fails to charge sales tax on items its customers purchase. Is there any basis to this assertion?
Not Keeping Up On Current Events?
The answer is, unequivocally, no, though that is a recent development. It was as recently as April 1 that Amazon added the last of the sales-tax charging states to its jurisdictions subject to taxes. The only states in which Amazon customers pay no "internet tax" now are those that have no sales taxes to begin with.
Some question whether Trump understands the inaccuracy of his statements, while others are more concerned he continues to publicly laud or lambast American companies, even moving their stock prices at times.
Though his June tweet was roundly refuted by pundits and financial bloggers, it appears Trump wasn't swayed, as he's now apparently redoubled his Amazon assault on this non-existent issue.
It's been widely reported that Trump and Bezos had a less than amicable relationship prior to his election to office, and the recent spate of Trump-tweets may be evidence that their icy association hasn't exactly thawed.
Amazon didn't immediately respond to request for comment.
Posted-In: Donald Trump Internet Freedom Act of 1998 internet tax Jeff BezosPolitics Tech General Best of Benzinga
View Comments and Join the Discussion!