Brochstein Hopes New York Times' Marijuana Initiative Helps Form A Bottom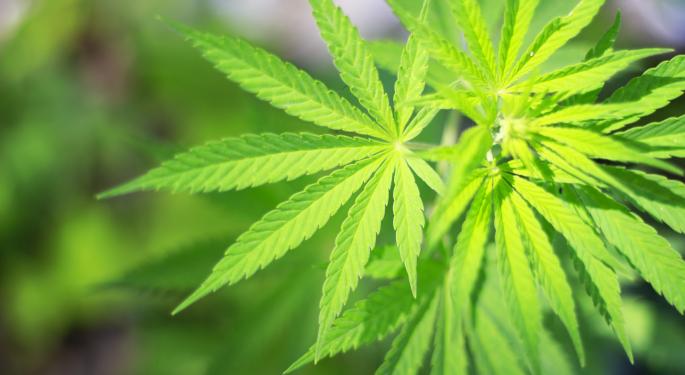 Starting last weekend, the New York Times' Editorial Board launched a series of articles outlining why marijuana, both medical and recreational, should be legalized throughout the United States.
The 420 Investor, unsurprisingly, is very pleased with the Times' series. "[It's] really sparked up conversations across the country," Brochstein told Benzinga's #PreMarket Prep on Monday.
"We recognize that this Congress is as unlikely to take action on marijuana as it has been on other big issues. But it is long past time to repeal this version of Prohibition," stated the Board's initial editorial.
Brochstein, among many others, said this is big news and reminded him of last summer.
"We were in a similar type of environment," began Brochstein. "The market was down about 70 percent from its peak and all of the sudden Sanjay Gupta came out of left field and reversed his view on medical marijuana.
"It's not like it set the market off to the races immediately, but it was a major event."
Related Link: 3 Benefits Of The Detroit Red Wings $650 Million Arena District
Dr. Gupta is an American neurosurgeon and multi-Emmy winner as chief medical correspondent for CNN. He has released two programs over the last year outlining his changing views on marijuana.
"We have been terribly and systematically misled for nearly 70 years in the United States, and I apologize for my own role in that," Gupta said in March, prefacing his second special on the health benefits behind marijuana.
"It's hard to admit when you're wrong," Brochstein told Benzinga back in March. "They have to have a graceful exit [from the war on drugs]."
Brochstein hopes the continued rallying for legalization will help settle the marijuana stock industry.
"These stocks have had big ups, big downs this year. And this is the kinda news I think hopefully will help form a bottom. We'll see."
View Comments and Join the Discussion!
Posted-In: Alan Brochstein comments Dr. Sanjay Gupta marijuanaPolitics Psychology Topics General Best of Benzinga