How 2 Conference Calls Moved Facebook And A Mining Giant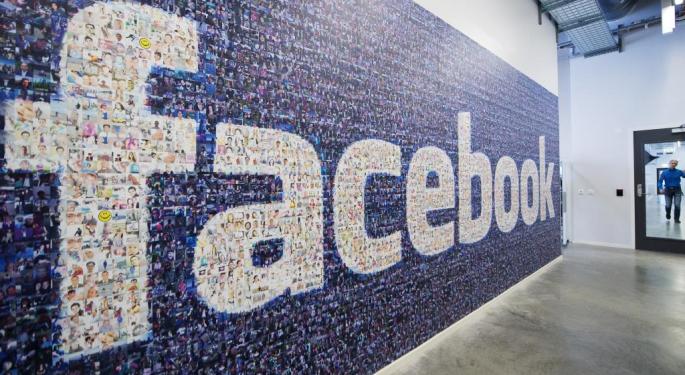 During earnings season and corporate conference calls in particular, there's often an immediate reaction in the marketplace.
Short-term traders may place trades in anticipation of good or bad news, while longer term investors typically have a game plan if any new information has altered their outlook for a stock. The high-frequency trading crowd, even, will attempt to capitalize on headlines in milliseconds with sophisticated algorithms.
The Impact Of Conference Calls
Once the dust has settled from a company's earnings release, most hold conference calls to review the results and discuss the future. At this time, statements can be made that alter the views of investors -- and sometimes -- affect Wall Street's opinion of the stock.
Over the past few days, there have been two excellent examples of this phenomenon, with the mining giant Cliffs Natural Resources Inc (NYSE: CLF) and Facebook Inc (NASDAQ: FB).
Good News Rallies Cliffs
After Monday's close, Cliffs reported third quarter EPS of $0.21 (versus a $0.02 estimate) on revenue of $1.19 billion (versus a $1.29 billion estimate). The earnings beat had a positive impact on the stock's price, as it rallied to $9.71 per share from $9.24 in after-hours trading.
There was no follow through on the rally, however. In early trading on Tuesday, shares dipped below the $9.00 level and found support at $8.87 before rebounding back to their closing price.
Related Link: A Spooky, Must-See Chart For The Season
Investors listening to the company's conference call were able to react to the good news that was released. Most importantly, Cliffs revealed it did not need to sell any assets, has more than enough liquidity to run its business and has the ability to repay debt.
Also worth pointing out: A reason for the size of the rally could have been Cliffs' high level of short interest. With more than 40 percent the stock's float held by short-sellers, the unexpected news appears to have sent many in search of cover.
Bad News Hits Facebook
Facebook's conference call had the opposite effect.
After reporting that it topped Wall Street's EPS estimates by $0.03 ($0.43 versus $0.40) and revenue of $3.2 billion beat consensus, shares of the social media company spiked to all-time highs near the $82 area.
During the conference call, though, Facebook COO Sheryl Sandberg surprised the Street after making her statements.
Among Sandberg's points:
Q4 will be a "more difficult comparison"
The company is only expecting sales growth in the 40-47 percent range, below initial analyst expectations
The company blamed the weak guidance on rising costs, and shortly after, selling sent Facebook shares to as low as $71.65.
The Proof Is In The Conference Call
A lot can be learned from this type of action.
For one, empirical evidence suggests conference calls affect analysts' forecasts. A 2000 study from Bowen et al., for example, found that in some cases, the calls "increase analysts' ability to forecast earnings accurately," but also may create "an information gap between analysts privy to the call and the remainder of the investment community."
More broadly, though, it's important to keep conference calls in mind because all news -- good or bad -- can potentially affect a stock's price.
Posted-In: conference callsTechnicals Trading Ideas Best of Benzinga
View Comments and Join the Discussion!