Lachapelle: Ackman And Icahn Are Playing A Game Of Chicken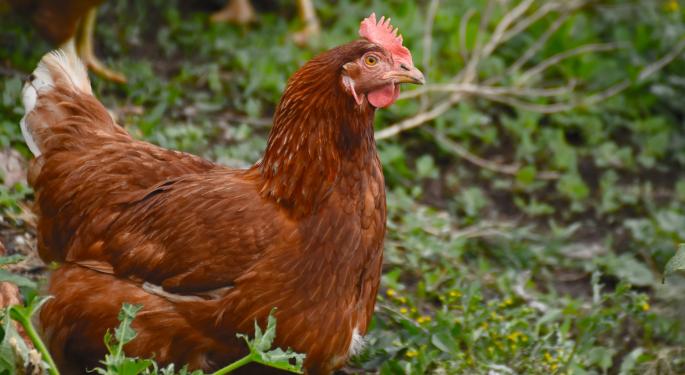 Carl Icahn may want to sell his winning stake in Herbalife Ltd. (NYSE: HLF) to fellow billionaire investor Bill Ackman, who made a losing $1 billion bet against the company in 2012.
According to Bloomberg Gadfly's Tara Lachapelle, the real story here isn't the fact that Ackman's short thesis hasn't played out or Icahn has made a lot of money on the trade. The real story in this case is simply the fact that "Icahn wants out of Herbalife."
Related Link: Ackman On Icahn: I Think He Knows Herbalife Is Toast
Lachapelle noted that Ackman scored a "small, pyrrhic victory" when the Federal Trade Commission said in July that Herbalife has "done some shady things." On the other hand, this victory pales in comparison to the more than 50 percent gain in Herbalife's stock since Ackman's short position was revealed to the public in late 2012.
Meanwhile, Icahn is sitting on a hefty profit and by courting Ackman as a potential buyer for part of his Herbalife stake, he is trying to make Ackman "look foolish." However, Ackman doesn't need any help in this department as "he's done it on his own the past year" following a series of large losses and not just in Herbalife.
Game Of Chicken
"Herbalife may have turned into a game of chicken -- who was going to get out first?" Lachapelle asked.
On the one hand, Icahn may believe Herbalife is a "good company" but he has already banked a hefty profit and "had his fun" with Ackman. The investor surely can "find better uses" than being tied up in Herbalife much longer.
On the other hand, Ackman needs to "close the books" on his Herbalife at some point and just move on. Even if he is fundamentally right about Herbalife, Ackman is a hedge fund manager whose job it is to make money for his investors, not partake in "moral crusades."
"HE has a duty to investors and they can't be happy right now," Lachapelle concluded.
View Comments and Join the Discussion!
Posted-In: Bill Ackman Bill Ackman Herbalife Bloomberg Gadfly Carl Icahn Carl Icahn HerbalifeHedge Funds Opinion General Best of Benzinga