5 Companies Developing New Cancer Drugs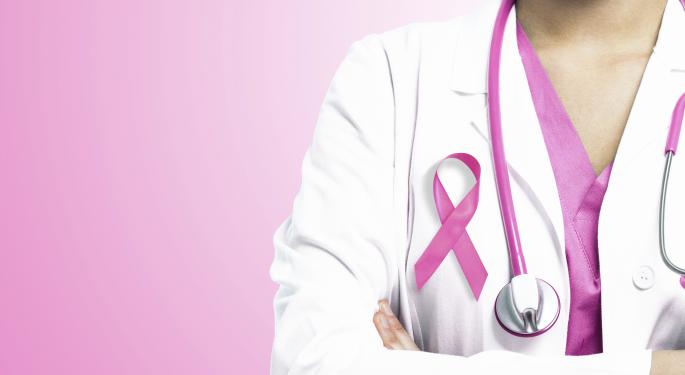 The search for a cure for cancer has consumed the public discourse around the world and the United States for as long as one can remember.
Over the last 10 years, a multitude of pharmaceutical companies have become ensconced in the search for the next great cancer drug -- a search that has cost hundreds of billions of dollars.
The challenge for companies, in part, is that cancer is not a uniform disease. It comes in such a variety of forms that research toward a cure or toward treatments can be difficult.
Related Link: 6 Large Companies That Do Subprime Lending
There has been a great deal of progress made over the years toward finding a cure. In that time, many effective drugs and treatments have been discovered. While a cure is still forthcoming, there are a few companies that are trying to lead the way with very effective treatments.
OncoSec Medical (OTC: ONCS)
This biotechnology company specializes in cancer research and has already found several effective treatments for various forms of skin cancer.
OncoSec's focus is primarily on melanoma, cutaneous T-cell lymphoma and merkel cell lymphoma -- all three of which have traditionally proven to be among the most difficult forms of skin cancer to treat.
ImmunoCellular Therapeutics (NYSE: IMUC)
One form of cancer that many in the medical field feel has been vastly under-researched is brain cancer. ImmunoCellular Therapeutics is another biotech company whose main focus is the development and commercialization of drugs and therapeutics geared toward fighting brain cancer.
The unique thing about work that ImmunoCellular has done recently is that its research has led to cancer treatments that actually work as a supplement to the human immune system in order to fight cancer cells in the brain.
Celldex Therapeutics (NASDAQ: CLDX)
Celldex is the first pharmaceutical company that has used a combination of immunotherapy and antibody-based treatments to produce a number of experimental cancer drugs that are currently in the latter stages of development.
The company's most notable discovery to date is the development of what it calls CDX-011, which it has hailed as a potential breast-cancer treatment drug. Celldex published research data in 2012 that stated mid-stage trials of the drug had "potent tumor-shrinking effect" on some late-stage cancer patients.
Northwest Biotherapeutics (NASDAQ: NWBO)
This is another company actively in the hunt for better treatments and a cure for brain cancer.
Northwest has been specializing in research into treatments that use a type of white blood cells, known as dendritic cells, as an integral component in their potential cancer drugs. The company's trials have included one for a treatment called DCVax-L, which would be used in the treatment of glioblastoma multiforme.
Inovio Pharmaceuticals (NYSE: INO)
Inovio is one of the only biotech companies that is currently developing treatments for challenging forms of cancer like Cervical Intraepithelial Neoplasia (CIN). The DNA-based treatment that the company is developing for Grade 2/3 CIM is currently in mid-stage trials.
Posted-In: Health Care Movers & Shakers General Best of Benzinga
View Comments and Join the Discussion!