5 Ground-Breaking Products From Healthcare Startups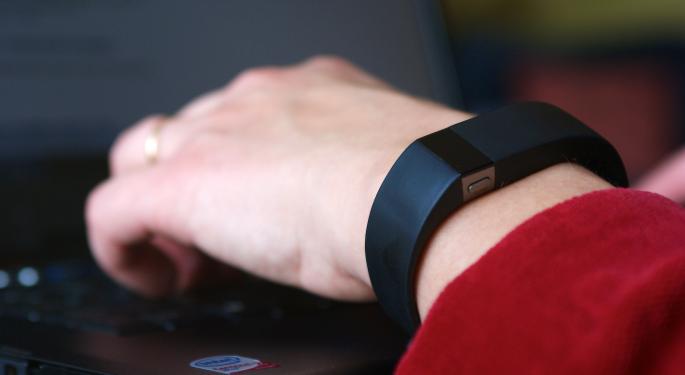 The health care sector can be one of the most difficult sectors for startups to target. The overwhelming numbers of regulations that companies must comply with and stringent approval processes scare entrepreneurs away from the sector.
Fortunately, some health care startups are willing to launch products that target consumers and self-insured employers, thus altering the status quo of the health care sector.
One segment that has attracted significant interest from health care startups is wearables, which is gradually changing the way drugs are developed and patients are treated. Other segments are coming along, too.
Here are five groundbreaking products from health care startups that could prove important in the future.
1. Organ-On-A-Chip System
Emulate, a company that recently lunched out of Harvard University, is working on devices that simulate human organs to help speed the development of new drugs. These devices are silicon chips and called organ-on-a-chip.
Emulate hopes that universities and research labs around the world would use these devices. So far, Emulate has secured $12 million in venture funding to commence commercial production of the testing system.
With these devices, Emulate is hoping to help expedite laboratory testing of drugs. It also hopes to limit the need for animal testing, which means the lives of patients don't have to be risked unnecessarily.
While Emulate is mainly focused on the human lung for now, the company plans to extend this bio-emulation technology to other organs and tissues.
2. Muse
The Muse is a brainwave-reading headband designed by Interaxon, a company based out of Ontario, Canada. Touted as the device of the future, the headband is a brain fitness tool that helps people learn how to manage stress.
According to Interaxon, the aim of the device is to help you do more with your mind. The device makes use of seven finely-calibrated EEG sensors to detect and measure the activities of the brain.
3. Fitbit
This is a group of gadgets designed by Fitbit, a startup based in California. These gadgets help measure and motivate people's efforts to be more active and healthy. They are designed to work together to track activities.
The two most important features of these devices are that they help people lose weight and monitor the quality of the sleep they get. Data of these activities are recorded and analyzed for users on a smartphone app.
Related: Pfizer To Buy Baxter's Vaccines for $635 Million: The Positives & Negatives
This group of gadgets consists of Flex, Zip and One. Flex is a fitness tracker, worn like a bracelet, which uses motion sensors to measure how far you walk each day. Zip helps track steps, distance and calories burned.
4. Basis
Designed by Basis Science, Basis is a wrist-based health tracker and online personal dashboard designed to help people incorporate healthy habits into their daily lives. The startup was recently acquired by Intel (NASDAQ: INTC) in a deal estimated at $100 million.
Forbes says that Basis is the most advanced health tracker in the world. According to TechCrunch, Basis accounts for about seven percent of the health-tracking device market. With Intel already involved, more improvements can be expected going forward.
5. G-Tech Patch System
This is a wireless, wearable disposable electrode patch being developed by G-Tech Medical. This startup recently received $350,000 in funding from investor Peter Thiel's nonprofit fund, Breakout Labs. The system senses muscle activities from a gastrointestinal, or GI, tract over several days and relays data to a smartphone and eventually onto a cloud server.
Physicians then analyze the data to know the fundamental cause of functional GI disorders and thus provide an effective treatment.
While this product is still in development, the company says it would be thin, conforming, waterproof and comfortable.
Posted-In: Health Technology wearablesHealth Care Tech General Best of Benzinga
View Comments and Join the Discussion!