Are You Facing Big Risks in Your Small Business? Check This Out.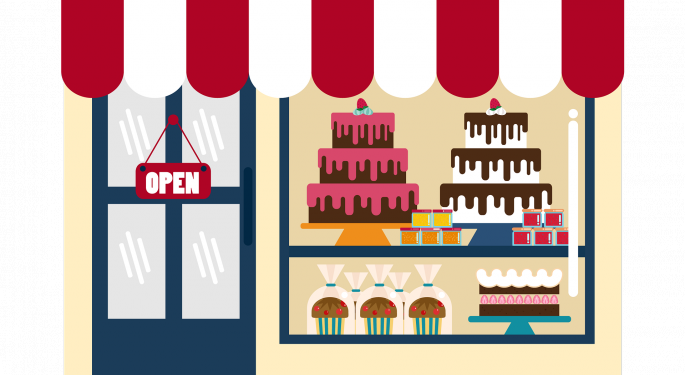 Do you know the top 10 most common and costliest small business claims? They include the following:
Reputational harm: $50,000

Vehicle accidents: $45,000

Fire: $35,000

Product liability: $35,000

Customer injury or damage: $30,000

Wind and hail damage: $26,000

Customer slip and fall: $20,000

Water and freezing damage: $17,000

Struck by object: $10,000

Burglary and theft: $8,000
Can your small business survive if any one of these things happen? If not, you might need small business insurance.
Why Get Insurance for Your Small Business?
Beyond the scary numbers above, let's break down more reasons why your small business may need insurance.
Reason 1: You can cover property damage.
Business insurance helps cover the costs associated with property damage. You don't want to find yourself responsible for out-of-pocket costs for costly damages and legal claims against your company. You want to protect yourself if, for example, you're offsite at a client's premises and accidentally damage their property.
Reason 2: You can cover liability claims.
It's also imperative that you have insurance that covers liability claims. Without business insurance, you may have to pay out-of-pocket for problems that occur due to your company's negligence or other liabilities. There's always a risk of an accident happening. It might be something as simple as a slip and fall in your office.
Reason 3: You save yourself time, money and stress.
Really, that's what it comes down to. The last thing you need is to invest time and money into something you're not covered for — which causes stress on your business and on yourself.
10 Small Businesses that Often Need Insurance
Any business that interacts with third parties should strongly consider commercial general liability insurance. If you're in any one of the following fields, take a closer look at your insurance needs if you don't already have insurance.
Business 1: General Contractors
Whether you're a general contractor or electrician, you know you'll face risks in your job. You need an insurance policy that's built to protect and one that's flexible enough to accommodate your schedule.
Simply Business's General Liability insurance responds to incidents involving bodily injury and property damage.
Business 2: Landscapers
Are you a lawn care professional or even a gardener for hire? Simply Business can cover you with a landscaping insurance policy when you need it.
Your clients will be pleased to see that you have it in advance, and some clients may even require that you have it.
Business 3: Freelancers or Contractors
You might not think you need small business insurance as a freelancer or contractor, but au contraire. As a photographer, graphic designer or consultant, you may invite clients to your studio, host writers at your office and more.
A Simply Business freelancer insurance policy can give you peace of mind when certain incidents come your way.
Business 4: Janitors or House Cleaners
Did you just get called up for a new cleaning job as a house cleaner, janitor or housekeeper? Whatever title you give yourself, you might need insurance quick. Consider Simply Business's insurance coverage, whether you need it right away or work full time, all the time for your clients.
Business 5: Event Planners
A general liability and professional liability insurance policy gives your event planning business a protective edge. If an incident happens — a guest slips on the lemonade you're serving at a retirement party; a guest hurts himself dancing on your parquet floor at a wedding reception. You need to make sure that you and your business are protected.
Planning for disasters and problem-solving is what you do best, so make sure you cover yourself with insurance, too. The fewer unpleasant surprises you can have in your business, the better.
Business 6: Event Vendors
Simply Business's business insurance coverage covers you as the vendor for an event. Where would an event be without you? Vendors that make sure it runs smoothly and that your guests have everything they need, and there's no room for errors and accidents.
Business 7: Photographers and Videographers
If you've been a photographer for any amount of time, you know that kids and pets don't sit still for the camera. But covering yourself with photography insurance means more than that — it covers you when negligence, misrepresentation, mistakes and breaches of contract occur.
Every photographer needs general liability insurance and professional liability insurance to help you when injury and property damage occur on the job and against any claim made by a grumpy client.
Business 8: Cosmetologists
Are you a hairstylist, esthetician or salon owner? You want to make sure your business is covered in case one of your clients hurts themselves. Here's how: Tap into your Simply Business insurance policy so you're covered when a client slips on a wet spot on the floor or (eek!) gets burnt with a curling iron.
Business 9: Event Entertainers
Are you a deejay? A magician for kids' birthday parties? You need business insurance coverage to cover you five minutes before a last-minute show or months before an important event.
Business 10: Handymen
You never know what you're going to need to help clients do when you're a handyman. You need an insurance policy that will protect you and accommodate your flexible schedule.
Simply Business's insurance will cover bodily injury and property damage.
Get Simply Business for Your Small Business
Why Simply Business? Simple.
You can rest knowing that you've mitigated your business' risks. Even better, you can get affordable coverage 100% online in under 10 minutes.
Plus, Simply Business has options that can fit any business budget, with policies starting as low as $25.95/month*.
Try Simply Business now!
* Monthly payment calculations (i) do not include initial premium down payment and (ii) may vary by state, insurance provider, and nature of your business. Averages based on January - December 2020 data of 10% of our total policies sold.
Melissa Brock is the founder of College Money Tips and Money editor at Benzinga. She loves helping families navigate their finances and the college search process. Check out her essential timeline and checklist for the college search!
View Comments and Join the Discussion!
Posted-In: Entrepreneurship General