Did you know most of our readers choose The Hartford for their professional and business insurance needs?
Businesses of all size need comprehensive insurance, including smaller ones. Running any business can mean juggling multiple roles to maintain profitability, but this is especially true for owners of smaller enterprises. Your business, plus the financial livelihood of you and your employees, is an investment you need to protect. Having the right small business insurance is a vital step here.
Take a look at Benzinga's guide to better understand the insurance needs of smaller operations and find the best business insurance provider for you.
Quick Look: Best Small Business Insurance
Best Small Business Insurance
Every business has different assets to protect and you want the best. Here are some of our top picks for business insurance providers.
The Hartford
HIG, also known as The Hartford, can be a 1-stop shop for all of your business insurance needs. It offers several products, including general liability insurance, professional liability insurance and workers' compensation insurance. Keeping all of your business insurance policies with the same provider can help ensure complete coverage and also earn discounts.
HIG allows you to file your claims by phone or online 24/7. The customer service team is also available by phone.
A Business Owner's Policy (BOP) combines business property and business liability insurance into one business insurance policy. This type of policy helps cover your business from claims resulting from things like fire, theft or other covered disasters. The Hartford can tailor your BOP to help meet your unique needs by adding optional coverages like a data breach, business income for off-premises utility service and other special coverages.
The Hartford has an average 4.8 out of 5 star rating when it comes to their BOP.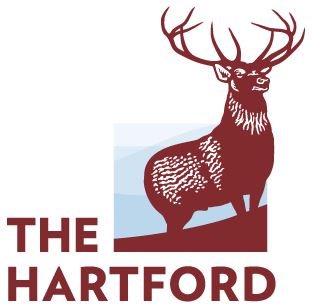 Best For
Comprehensive coverage/Business Owners' Policy
1 Minute Review
The Hartford is a leader in casualty and property insurance. It brings more than 200 years of experience in developing and providing insurance products. The company uses a quote-based pricing scheme to offer insurance in 2 main segments: commercial and personal lines. 
Its commercial segment serves over 1 million small businesses. The personal segment offers only nationally-endorsed home and auto insurance through the AARP® Insurance Program. The Hartford sells its products mainly through a network of independent brokers and agents. 
The company is also a 12-time honoree for the world's most ethical companies according to The Ethisphere Institute. It delivers the name recognition and reputation of an experienced insurance carrier.
Best For
Those looking for an experienced insurance provider
Multiple coverage options with 1 carrier
Pros
More than 200 years of insurance experience
Provides online quotes
Has a solid financial rating
Offers a wide range of commercial insurance products
Cons
Pricing is entirely quote-based
Next Insurance
Next Insurance is a good place to get all the insurance your business needs. There was a time when you needed to purchase several insurance policies from different providers. You don't need to do that anymore because you can turn to Next. The range of insurance policies includes:
General liability
Property damage
Bodily injury
Advertising damages
Commercial coverage
Business owner's policy
Workers' compensation
Professional liability
Liquor liability
Commercial auto
You can reach out to the customer service team to discuss all the coverage your business needs, and Next even says it can help you save up to 30% on your policy. Plus, you can handle everything online so there's no hassle with paperwork.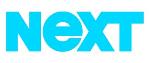 get started
securely through Next Business Insurance's website
Best For
Small businesses with less than 25 employees
1 Minute Review
NEXT is a business insurance provider dedicated to helping small business owners find affordable, customized policies that fit the unique risks of their industry. NEXT offers a complete suite of the most common business insurance protections that you might need, and you can apply for a policy entirely online.
Getting insurance through NEXT takes less than 10 minutes — simply choose your business type, answer a few questions about your experience and history and purchase coverage. You can adjust your policies and coverage limits to balance cost and protections with just a few clicks. 
Though NEXT's 100% online model might not be right for everyone, it can be a strong contender for digital natives in search of affordable insurance. 
Best For
Small business owners looking for quick, affordable coverage available online
Pros
Apply for a policy in as little as 10 minutes
Policies customized to industry type and need
Discounts available on bundled policies
Cons
No option for paper policy application
May need to connect with a representative if your occupation isn't listed
B2Z Insurance
B2Z is at the top of the class when it comes to digital small business insurance coverage. Using insurtech powered by AI and data intelligence, they are able to provide a seamless journey from quote to coverage. B2Z demystifies getting comprehensive coverage for small business owners and entrepreneurs, providing products backed by the knowledge of expert insurance agents.
You can get coverage from your mobile phone — without ever speaking to an agent. Need some help? Meet Diya, your digital (and personal) assistant for all things business insurance. Diya provides a customized and optimized customer experience.
Note: B2Z isn't available everywhere. You can get B2Z coverage in the following US states: Arizona, Colorado, Georgia, Idaho, Illinois, Indiana, lowa, Kansas, Kentucky, Michigan, Minnesota, Missouri, Montana, Nebraska, Nevada, North Carolina, Oregon, Pennsylvania, Tennessee, Texas, Utah, Virginia, Washington and Wisconsin.
.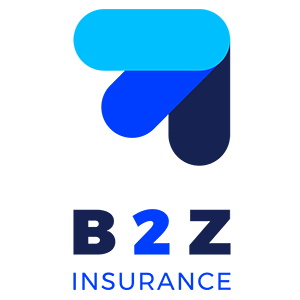 Disclosure: B2Z is available in the following states: Arizona, Colorado, Georgia, Idaho, Illinois, Indiana, lowa, Kansas, Kentucky, Michigan, Minnesota, Missouri, Montana, Nebraska, Nevada, North Carolina, Oregon, Pennsylvania, Tennessee, Texas, Utah, Virginia, Washington, Wisconsin.
Best For
One-Stop-Shop Coverage
1 Minute Review
Tired of buying insurance for your small business the old-fashioned way? Forget about waiting around for that insurance agent to call you back. Now, B2Z has launched a full suite of insurance policies, including cyber insurance, workers' compensation, professional liability and business owner's policies (BOP). The B2Z platform uses AI to create personalized coverage just for you—all in as little as 5 minutes.
B2Z offers small business insurance in a language everyone understands. Easy applications, mobile claims and digital quotes are just a few of the ways B2Z makes buying insurance for your business fast and easy. Affordable, too.
Best For
One-Stop-Shop Coverage
Shopping Online
Hassle-Free Cancelation for Old Policy
Pros
User-friendly online portal
Multiple products
Digitally-based
AI-driven
Data sourcing
Cons
No phone call needed
No brick and mortar
Too fast-paced for some
Thimble
To get ahead in business, you need to move fast. And when you need small business insurance, you usually need it now. This is where Thimble steps in. Thimble works well for the self-employed, small business owners, and freelancers who want to apply quickly, get covered on the same day, and start their work today.
Imagine that you, a small business owner, don't realize you need coverage for a particular job, or book a job for the following day and need coverage immediately, or need to change your policy to meet the specific requirements of a client.. With Thimble, not only can you get coverage quickly, but you can modify, pause, or cancel your policy instantly, whether work slows down or hiring picks up.
Coverage is available by-the-job (for as little as an hour), or get a monthly or annual policy to cover your business round-the-clock. With flexible options for all business owners, you can find the coverage that fits your unique business needs, including:
General liability
Professional liability
Errors and omissions
Business Equipment Protection
Business owners policy
Commercial property insurance
Workers' compensation
Event insurance
Drone insurance
Buy a policy online at Thimble.com, in the mobile app, or over the phone in minutes. Get to work before the other guys even call you back.

get started
securely through Thimble Business Insurance's website
1 Minute Review
It's not often that you see something new in the insurance space but Thimble has come up with something unique — flexible small business insurance. You can buy liability insurance policies by the month, the day or even by the hour. Even better, you can apply in under 60 seconds. In this Thimble review, we'll dive into how it works and how it can benefit your business. 
Best For
Handymen, landscapers and contractors
Self-employed individuals
Seasonal business owners
Freelancers who do multiple types of work
Pros
Flexible general liability and professional liability policy options
Fast application process
Ability to pause monthly coverage
High-quality mobile apps
CoverWallet
In minutes, you can protect your business with general liability insurance with CoverWallet. CoverWallet makes getting coverage simple, convenient and fast so you can serve your customers, grow your business and manage the day-to-day happenings of your business.
CoverWallet works with small- and medium-sized enterprises and startups to provide insurance coverage right for your specific business.
You can also get professional liability insurance to cover alleged or actual negligence, legal costs and settlements. This insurance is also known as errors and omissions insurance.
Get your tailored CoverWallet quote today.

Best For
Start-ups, the self-employed and small businesses
1 Minute Review
Shopping for business insurance can be a tedious process. It takes time to collect and review quotes and coverage unless you visit CoverWallet. CoverWallet, an Aon company, makes it easy to get quotes from multiple insurance providers.
With CoverWallet, you can start by talking with an insurance advisor or start directly with quotes. You can get quotes from multiple reputable insurers, including Hiscox, Chubb and Progressive. Choose from a wide range of coverage options to protect every area of your business, including workers' compensation, general liability and commercial property insurance.
Once you decide on your insurance coverage, you can manage your policies through MyCoverWallet. This online dashboard allows you to send copies of your insurance certificates when needed, file claims and pay premiums. It keeps your policies organized and allows you to reach out to an expert at any time.
CoverWallet also offers extensive educational resources. You can review its recommended coverage by industry. You can also dig into more specific information based on your industry, location, number of employees and annual revenue.
The one drawback to the CoverWallet is that it doesn't have a mobile app. You can still access the site through your mobile browser and you can call any time for assistance. Overall, CoverWallet makes it easy to shop for and buy business insurance, and it's an excellent fit for small businesses and the self-employed.
Best For
Self-employed
Start ups
Small to medium businesses
Pros
Can get multiple quotes easily
Can learn about recommended insurance for your industry
Offers many types of insurance
Simply Business
Simply Business offers a comprehensive suite of business insurance that specializes in one main thing: protecting the business you work hard to build.
Whether you're looking for construction workers' insurance or insurance for your startup, Simply Business helps you find the right coverage at the right price. Simply Business takes care of a variety of customers and can easily help you find coverage that's as unique as your business. Tell Simply Business a little bit about your business and you'll get almost-instantaneous affordable quotes from top insurance providers. Pick the coverage you need and that's all you need to do.
Building your business is hard enough. Let Simply Business make it easier. Get a quote from Simply Business today.

Best For
Tailored coverage
1 Minute Review
When you're a small business owner, you have a lot on your plate. Finding the best insurance policies for your business probably isn't on the top of your list. Simply Business makes it easy to get the coverage you need. It's a digital small business insurance agency, which means it offers coverage from multiple insurance carriers. 
With Simply Business you can compare quotes and coverage options from multiple companies to determine what's best for you. Simply Business works with top providers like Hiscox, Travelers and Axis Insurance Company. 
You can get policy options online in less than 10 minutes, and if you need more guidance or have questions, its licensed agents are just a phone call away. 
Simply Business is a great fit for small businesses and sole proprietors. You can look at its recommended insurance options based on the type of work you do, whether it's landscaping, accounting or photography. 
While Simply Business doesn't handle your claim directly (the provider you decide to purchase from does), it's there to help you if you run into any issues. It can get you new copies of your policy documents and help you get in touch with your provider if you need assistance. 
If reviewing or buying business insurance has been on your to-do list, Simply Business is an excellent place to start. You can get a quote while you take a coffee break. 
Best For
Small business owners
Sole proprietors
Pros
Quick quote process
Licensed agents to assist you
Can choose from top insurance providers
Types of Small Business Insurance
Every type business insurance is designed to protect a different aspect of your business, often with some overlap. That's why it's important to work with a trusted insurance agent or advisor to help you purchase the right policies for your business and industry. Here's a look at the most common types of business insurance as well as the types of losses covered.
General Liability
General liability insurance is also referred to as business liability insurance. It's the insurance that protects both you and your business from general claims that involve property damage and/or bodily injuries. The purpose of this type of insurance is to help cover medical expenses and attorney fees associated with these claims. This policy type lowers the financial setback that can come with claims against your business.
Each policy and provider vary in coverage, but here's a look at what is generally covered — and not covered.
Covered:
Property damage and/or bodily injury caused by your products
Property damage and/or bodily injury caused by your services and operations
General liability could function like renters insurance and cover the site where your business operates if your business is held responsible for damage caused to the property.
Not covered:
Auto accidents
Employee injuries
Intentional acts to damage or harm
Professional mistakes
Product Liability
If part or all of your business operation includes manufacturing products, product liability is crucial. Even if you take precautions to ensure that your product is in compliance with the highest standards, there's always the chance that something could go wrong.
If your product causes damage to someone else, your business will be held responsible and you may find yourself facing a lawsuit. Product liability insurance can cover the legal fees that you need to pay to defend your business, as well as medical costs, compensatory and business damages.
Commercial Property Insurance
Commercial property insurance protects the physical aspects of your business. This includes:
The building where your business operates
The furniture and equipment inside your building
Your business inventory
The signage outside of your business
Outdoor fences and landscaping
You can select a range of coverage for your commercial property insurance. A basic policy should cover losses due to fire, lightning, wind, hail and acts of vandalism. Depending on where you live, you might want to add additional coverage to protect from earthquakes and other types of damage. If your business suffers from a covered loss, you'll file a claim with your insurance company. The company can pay for the losses so you can either replace, repair or rebuild.
Workers' Compensation
You need to have workers' comp insurance if you have employees. This insurance will protect you as the business owner and your employees in the event of a work-related injury.
Employees benefit because medical costs for the injury are covered. Employees can also receive financial assistance during recovery. Claims require many forms to be completed within a timely manner for the coverage to take place.
Professional Liability Insurance
Professional liability insurance is important if you provide a specialized service to your clients, customers or patients. As with any insurance policy, your professional liability insurance will offer coverage for situations included in your policy documents.
Generally, your policy should cover you if your client or patient claims that you made an error, omitted information or were otherwise negligent. Your professional liability insurance policy will help you even if the claim made against you is totally unfounded.
You may want to consider a professional liability insurance policy if you are:
An accountant
A business consultant
A lawyer
A medical provider
A real estate agent
Cost of Small Business Insurance
The cost of your business insurance policies will depend on a number of factors, including:
The industry you work in
Where your business is located
The size of your business
The deductible you choose for your policy
The amount of coverage that you choose for your business
How to Save Money on Small Business Insurance
For many smaller operations, keeping overhead low and costs within budget is always a concern. There are many ways you can save money on the cost of your insurance policies. Here are some factors to consider when assessing your business insurance plan.
Bundling coverage: Most insurance providers offer several types of insurance and the ability to bundle multiple policies for a discount. You may also be able to bundle your professional insurance policies with other types of insurance policies, such as home insurance or car insurance.
Risk reduction: Some insurance companies may offer discounts to businesses that actively work to lower risks in their business. For example, you may be able to earn a discount on a workers' compensation policy by offering regular safety training for your employees. Or, making updates to your building to increase accessibility and reduce safety hazards is another way to lower your risk factor.
Maintaining coverage with 1 provider: If you remain a loyal customer to your insurance provider, it may reward you with a discount.
Switch and save: Insurance companies may also offer you a discount if you switch to their company from a competing insurance provider.
Industry specific discounts: Some insurance companies offer discounts to businesses that work within a certain profession, so be sure to keep this in mind in your search.
Business size and industry: Policies and premiums vary by business size and industry.
Location: Where you base your business (and any of its physical locations) may play a role in the cost of your premium.
Next Steps for SMB Insurance
You don't want to waste money on something you don't need. The policies your business needs will depend on the type of business you run, whether you have employees and other factors.
The best way to start your business insurance plan is to identify which types of insurance you need and which are optional, and then figure out which you can afford. You may want to consult with your lawyer or a licensed insurance agent at this stage. Once you have a solid idea, start to compare plans. Most companies offer free quotes that will give you a good starting point.
From there, you can reach out to the companies that seem like the best fit and work with a licensed insurance agent to find the right policy for you. Once you buy coverage, get your Certificate of Insurance (COI) and keep physical as well as digital copies of it. Some providers allow you to access your COI easily through their platform, so consider this in your search if this is of importance to you. You may be required to display your COI in your place of business — check out your local laws to know for sure.
Frequently Asked Questions
Do small businesses have to offer health insurance?
The ACA stipulates that businesses with 50+ full-time employees have to provide the option for health insurance enrollment to at least 95% of these full-time employees.
Answer Link
What type of business insurance does a small business need?
This depends on the nature of your business, but some type of general/professional liability coverage at the minimum. You may be required by law to carry workers' compensation insurance for any employees. And if you own or rent a property, commercial property insurance is an important asset as well.
Answer Link
More on Small Business Insurance