The Buzz Over The Start Of The Drone Racing League's New Season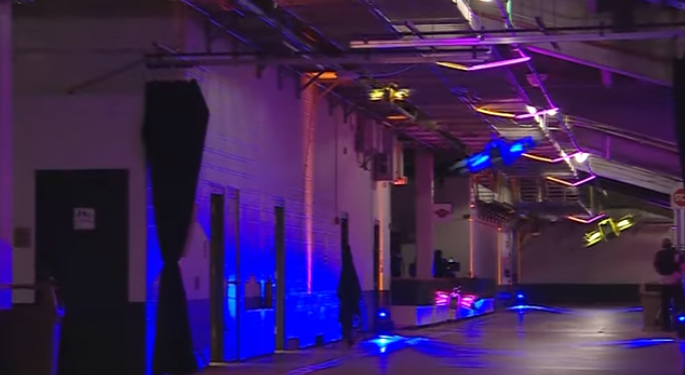 Dipping, dodging, banking, bumping and the prickly personalities of the ground-bound pilots are featured in the most-ambitious season yet of the startup Drone Racing League, which already finished its second year in reality but is just getting started on Walt Disney Co's (NYSE: DIS) ESPN.
Cameras are in the drones and, now, in the "cockpits," where pilots frantically wrestle with the controls to intricately maneuver through maze-like, stadium-sized courses highlighted with neon and LEDs.
"Last year was the season we were figuring it out," Nicholas Horbaczewski, founder and CEO, told Benzinga. "We've really upped the ante."
Plenty Of Sponsors
The DRL, like any new sport, is counting on viewers, sponsors, merchandising and storylines to keep viewers tuning in from across the 75 countries where it's being broadcast. The premiere telecast was set for Tuesday at 8 p.m. EDT on ESPN2.
The DRL says it has investor financing worth $20 million. Investors include British broadcaster Sky, Allianz, Anheuser Busch Inbev NV (ADR) (NYSE: BUD), the U.S. Air Force (which has its own, more-lethal drones) and Quicken Loans Chairman Dan Gilbert.
The Few, The Proud, The Pilots
Sixteen of the best pilots were culled from tryouts and standouts from last year's inaugural season. One of the racers, who goes by the name of Jaws, qualified through the DRL's game simulator.
"You need to be very good at flying drones, but you need to operate when the bright lights are on. You need to be a performance athlete," Horbaczewski said. "There are definitely rivalries. Some pilots have different styles. Some joke around. They try to get inside your head."
The racers use identical drones, and the latest version can accelerate from zero-to-80 mph, he said. The whole season took place in January, with the opener in Miami and the championship in London.
"The goal is to find the best pilot in the world," Horbaczewski said.
Related link:
Global Defense Firms Will Build $82 Billion In Drones In Next Decade
Posted-In: Dan GilbertEntrepreneurship Travel Sports Startups Exclusives Tech General Best of Benzinga
View Comments and Join the Discussion!