Study: Pawn Shop Regulars Twice As Likely As Others Not To Have A Bank Account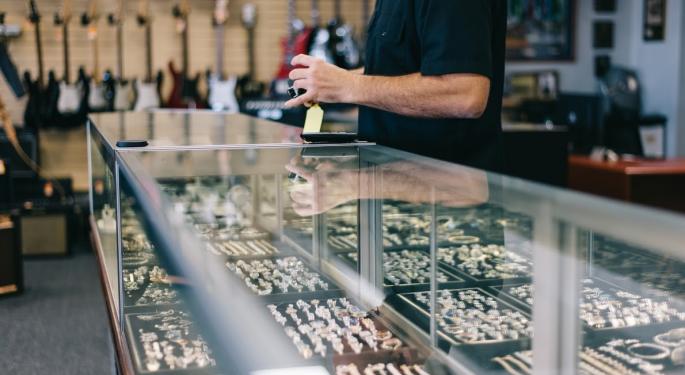 Pawn shop regulars are more than twice as likely than other Americans to not have a bank account, according to a recent study.
Online pawn marketplace PawnGuru asked 575 pawn shop regulars about their banking habits, in an effort to explore the financial needs and challenges they face. The results suggest that consumers are poorly served by traditional banks, leading them to use pawn shops and alternative sources of credit.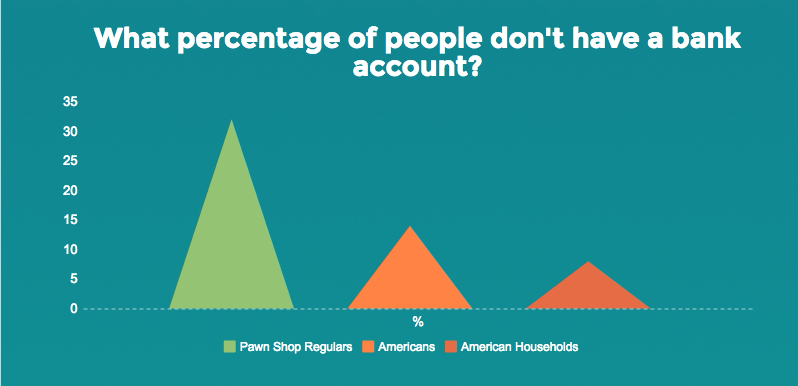 "Pawn shop regulars are jaded by their experience with banks," said Jordan Birnholtz, PawnGuru co-founder. "Banks want to extract as much cash as possible from low-income people. They levy high overdraft and low-account fees and make them difficult to opt out of. This discourages millions of Americans from getting a bank account and undermines their long-term financial stability."
The survey found that 32 percent of pawnshop regulars have no bank account – versus 14 percent of Americans and 8 percent of American households. Respondents without a bank account offered multiple explanations for why they don't have one: 67% said they didn't have enough money to open one, 37% claimed not to trust banks, and 31% said there were too many fees.
According to a 2014 Pew Trust Survey, 30% of Americans with bank accounts have incurred overdraft fees. The PawnGuru survey shows that over 70% of pawn shop regulars with accounts have. According to Birnholtz, this indicates that the concerns of pawn shop regulars about the costs of banking are well-founded.
"Low-income people understand that banks treat them as profit centers, and they're responding to that in a rational way – by avoiding them," said Birnholtz.
The survey also found that:
48% of pawnshop regulars have used a payday lending service.
39% of pawn regulars have used a check cashing counter.
30% of pawn regulars have used a payday advance store.
Just 10% of pawnshop regulars have used an online peer-to-peer lending service, like LendUp, LendingClub Corp (NYSE: LC) or Prosper Marketplace.
Over 30 million Americans rely on pawn shops in some form or another, according to the National PawnBrokers Association. This could be in the form of extra cash from selling goods, or a loan against the value of an item. According to Birnholtz, only about 12% of loans on pawned items default.
The pawn shop industry is massive, generating over $15 billion in revenue in the US last year. While each state regulates pawn shops differently, they can be found in virtually every major city across the country – from HoustontoAtlanta, fromNew York toLos Angeles.
PawnGuru, which is essentially doing for the pawn industry what eBay Inc (NASDAQ: EBAY) did for retail, connects customers with multiple local pawn shops, to get the best offer possible for customer looking to pawn, sell or buy a used item.
"Technology has made a lot of other traditional marketplaces more equitable," added Birnholtz. "We're extending that logic to people who are traditionally not as well serviced by technology."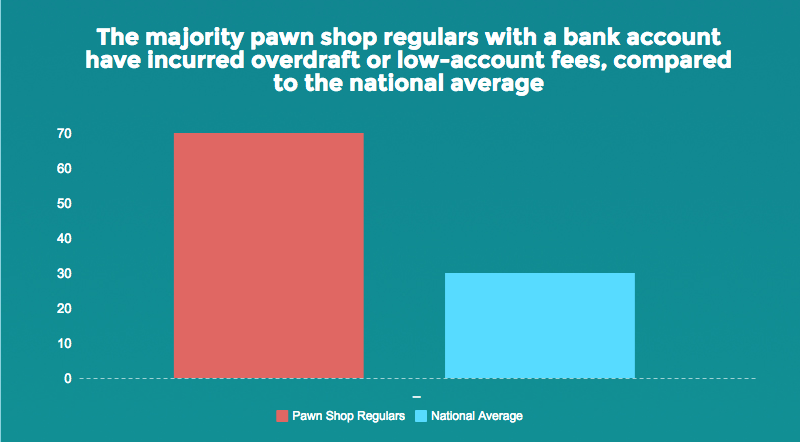 View Comments and Join the Discussion!
Posted-In: Entrepreneurship Movers & Shakers Topics Crowdsourcing Success Stories Startups Small Business Personal Finance Best of Benzinga