11 Entrepreneur Traits That Lead To Failure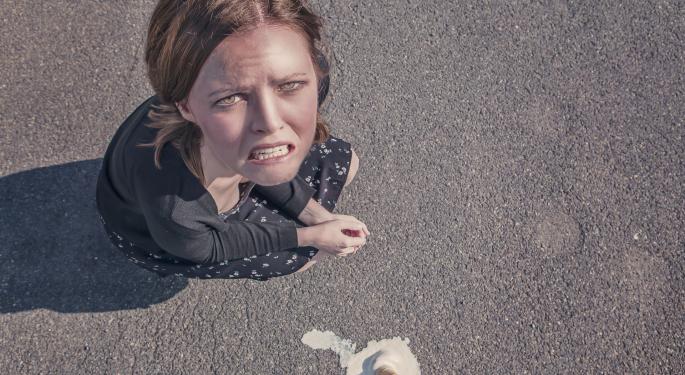 Everybody wants to be their own boss, but being an entrepreneur takes a lot of hard work.
One of the most difficult parts of being an entrepreneur is convincing others to invest in your idea. Floodgate Fund founder Mike Maples recently discussed five elements his VC fund seeks out when determining which startups to back.
LikeFolio founder Andy Swan just shared 11 entrepreneur traits he has observed that lead to failure. LikeFolio analyzes social mentions of the brands and products owned by publicly traded and some privately held companies.
Earlier this year at the Benzinga Fintech Awards, Swan said, "Being able to separate yourself through that hard work/ingenuity can pave the way for opportunity down the road because you didn't take the easy way. Once you do, no one can catch you."
Here are the traits Swan shared on his Twitter Inc (NYSE: TWTR) account that budding entrepreneurs should probably avoid:
Thinking failure is a good thing. "FAIL FAST!" B.S.
Approval-seeking rather than criticism seeking.
Lack of confidence in existing product. Go to war with army you have.
Unearned arrogance.
Pinball pivoting. Even the right path full of shitty obstacles and requires constant focus and effort.
Busyness.
Sloth. The lead from physical exertion to mental focus to output/execution cannot be ignored.
Isolation. Every death-spiral begins here
Over-reliance on logic. Tricky one, but every product has an emotional element. If they "should" but they "aren't",YOU ARE WRONG.
Bad ideas. Far more common than anyone wants to admit
Entitlement.
View Comments and Join the Discussion!
Posted-In: Andy Swan LikeFolioEntrepreneurship Small Business General Best of Benzinga