EXCLUSIVE: Bloomfire CEO Craig Malloy Says Enterprise Social Networks Are The Future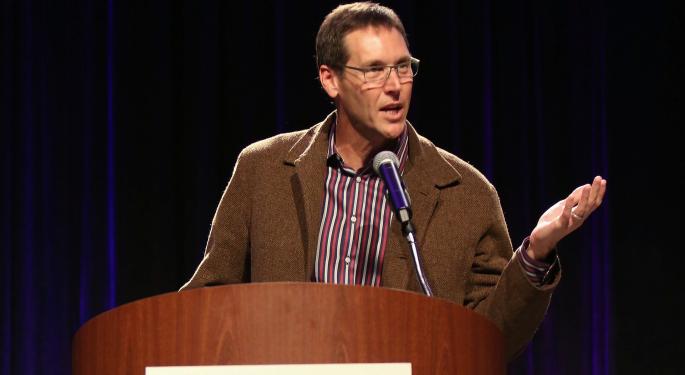 In an exclusive interview with Benzinga, CEO Craig Malloy described the need for enterprise social networks, and Bloomfire's role in the industry.
Malloy describes enterprise social networks not only as a communication platform, but an educational and engagement tool for employees to share what they know with those who can benefit from the information. "Our goal is to connect those with knowledge to those who need it."
"Bloomfire is at the heart of this cloud, mobile, social nexus that has already radically changed the way people find information and connect in a useful way. We are now bringing that same experience to people and teams within businesses."
Bloomfire is different than a lot of business communication platforms in that it doesn't start with a company wide solution, but within a department that has a specific knowledge sharing need. Bloomfire organizes a specific group or team to be more effective because data can be more easily accessed and shared.
Related: Lockheed Martin Selected To Deliver Efficient Cloud Hosting
"Our customers come to us and tell us they have an information or knowledge sharing need within their team. We we have a very high expansion of growth within our customers as they expand use and find additional applications where Bloomfire can add value. More than a third of our deals every quarter are expansions or upgrades of existing customers."
Malloy de-emphasised the need for companies to use big one size fits all systems when what they need is a simple, easy to use solution. Bloomfire typically serves small to midsize companies or specific departments within large corporations. With 70,000 users through 300 companies, the smallest Bloomfire has 15 users with the largest at 30,000.
When asked about working with a variety of customers, Malloy replied, "The thing about Bloomfire is that it's so easy to scale. There is no custom setup for us, there is no software on anybody's server, its no more of an issue for us to set up a 25 user customer than a 2,500 user customer."
Next week an article will compare and contrast technological out from three leaders in the space.
View Comments and Join the Discussion!
Posted-In: Bloomfire cloud Craig Malloy social networkEntrepreneurship Interview General Best of Benzinga