UBS Joins a Growing Group of Titans in Funding the Entrepreneurial Fellowship Venture for America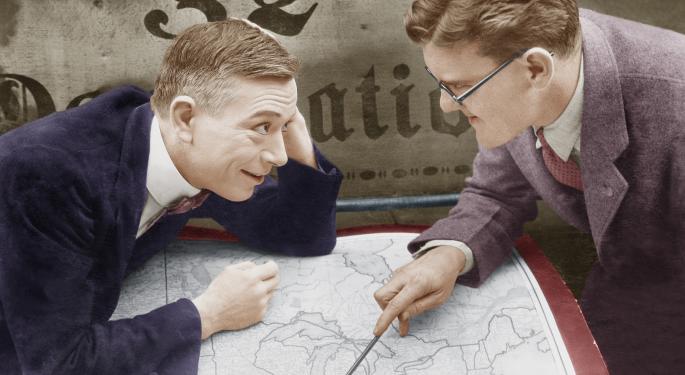 In a press release Friday morning, UBS Americas (NYSE: UBS) announced it would invest $1.2M over the course of three years to support an entrepreneurial fellowship called Venture for America as part of its "Revitalizing America" initiative.
Inspired by Teach for America, Venture for America places top-level college graduates in low-cost cities at startups where they can both gain meaningful experience and positively impact the expansion of the company they work for. The program launched last year in Detroit, New Orleans, Providence, Cincinnati and Las Vegas and is expanding to Baltimore, Cleveland and Philadelphia this year.
"We're grateful to UBS for their vision and support." said Andrew Yang, Founder and CEO of Venture for America.  "With their backing, we'll be able to further our mission of revitalizing American cities and communities by putting our talent in position to help emerging companies grow and succeed."
While the investment is a victory for the program, it is not the first big name to be signing checks to the non-profit organization.
PricewaterhouseCoopers, American Express (NYSE: AXP) (specifically American Express Open Forum), Bank of America (NYSE: BAC), Blackstone (NYSE: BX), and Internet giant IAC (NYSE: IACI) have all added significant funding and resources to the program.
Notable individuals have been backing the program as well including Quicken Loans founder and Chairman Dan Gilbert, Tony Hsieh, CEO of Zappos, and Jeff Weiner, CEO of LinkedIn (NYSE: LNKD).
Venture for America takes a group of highly talented young people and trains them to be entrepreneurs while helping startups and early-stage companies expand. Why are accounting firms, banks, and other large companies backing the program?
It seems that these firms recognize that a new wave of entrepreneurs and growth companies across the country will ultimately help everyone. Venture for America has a goal of creating 100,000 U.S. jobs by 2025.
With the high level of talent that Venture for America recruits, an impressive board of directors as a resource base, an intensive training program, and seed funding for fellows to launch their ventures, Venture for America's goals do not seem so far-fetched.
This latest investment from UBS is a huge victory for a program that seeks to create just what this economy needs: jobs.
Posted-In: Andrew Yang Dan Gilbert Jeff WeinerNews Entrepreneurship Startups Small Business General Best of Benzinga
View Comments and Join the Discussion!