Here's What It's Like To Visit Las Vegas During The Coronavirus Pandemic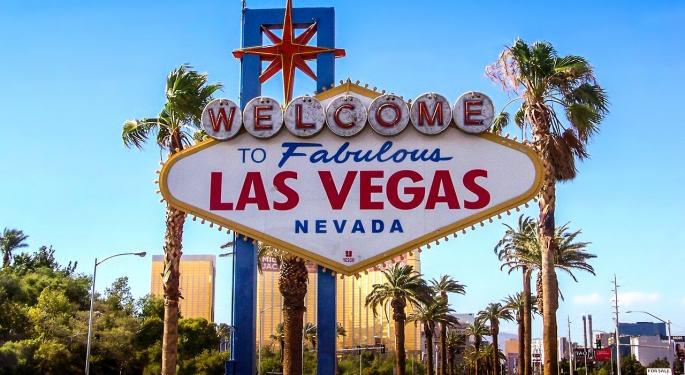 Most, if not all, activities scheduled to take place this year have been canceled or altered due to the coronavirus pandemic. Even as some places begin to reopen, such as Disney's (NYSE: DIS) Walt Disney World Resort, they've been subject to heavy backlash.
That weekend Vegas getaway was no exception to the closings, until many businesses along the Strip decided to reopen, but the backlash has been less severe.
Othonas Economopoulos, 22, is a news reporter at Benzinga and traveled to Las Vegas the last week of June for his older brother's birthday. It was his fourth time in Sin City, but his first time being able to gamble. This article recounts his most recent experience in Las Vegas during the pandemic in contrast to his earlier visits.
Safety Precautions: What happens in Vegas stays in Vegas, and the resorts want to make sure that applies to COVID-19 as well. To navigate through various resorts on the strip, such as MGM Resorts (NYSE: MGM), Caesars Entertainment (NASDAQ: CZR) and Wynn Resorts (NASDAQ: WYNN), you must go through a metal detector that doubles as a temperature reader.
Once inside the casino, you must wear a mask at all times except when taking a drink. To further protect patrons, when sitting at a table, there are borders on all sides of you except your back. In the slot machine area, every other slot was closed but there was no shortage as the casino's foot traffic was low, according to Benzinga's Othonas Economopolous.
"I felt more safe in the casino than I did on the Spirit Airlines plane simply because you have to be in close proximity to others on the plane," he said.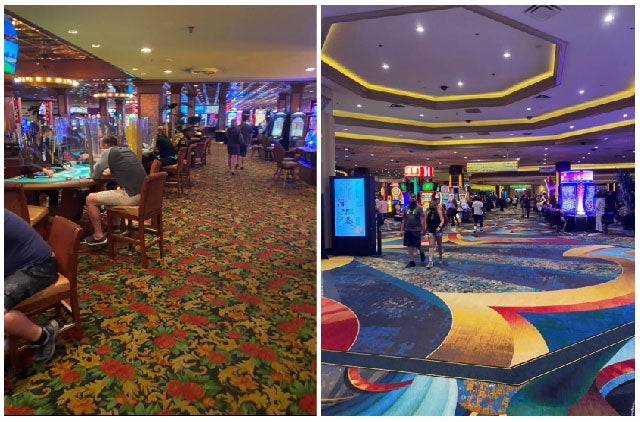 Atmosphere: The lack of live entertainment really changed the atmosphere and the streets had an eerie feeling to them as they were also very empty.
Economopolous asserts Vegas weather doesn't mix well with a mask and it got uncomfortable to wear it after a long period of time, but recognizes its a necessity.
On that note, he also feels you need to be more mature this time around on your Vegas trip, whereas maturity and responsibility usually isn't a top priority there as people are focused on having fun.
"Gamble responsibly, and not just in terms of money, but also your health also which is most important," said Economopolous.
Fun Factor: Although there are many restrictions you have to follow, and some businesses along the Strip haven't opened back up, if you're looking for a getaway during this time of crisis, Vegas is still fun.
"Not only does it still feel fun, it also feels safe," Economopolous said. "The casinos went out of their way to ensure the safety of their patrons and were actively enforcing their safety rules. I also felt like my luck was higher this time around and hit the jackpot on a slot machine for the first time."
Benzinga is covering every angle of how the coronavirus affects the financial world. For daily updates, sign up for our coronavirus newsletter.
View Comments and Join the Discussion!
Posted-In: Coronavirus Covid-19 Las VegasTravel Top Stories Exclusives Interview General Best of Benzinga