The Professor Is In: A String Of Big Wins To Kick Off Warrior Trading Summer School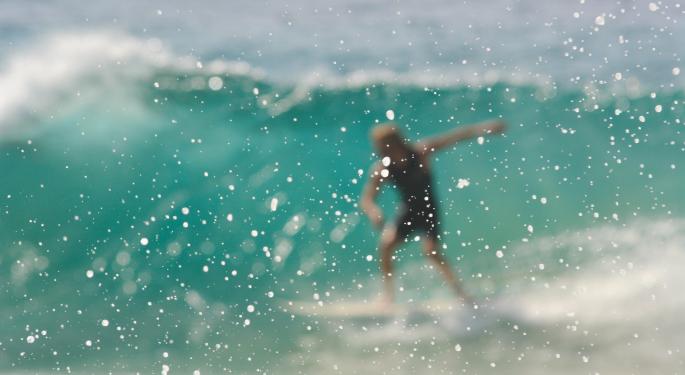 We're a week deep into June and, like the previous two months, the market continues to blow past the already high expectations it's set for itself over recent weeks.
Case in point, last week seemed like it would end up being my best week of trading for the year, despite being shortened because of Memorial Day. Not only did I have my second-best trading day ever at over $40,000, but I also posted two more solid five-figure days on top of that for a total profit of around $75,000. Then June came and, in less than a week, I managed to blow past that really high-water mark into the six figures!
In the first four days of the month, I've posted four consecutive +$20,000 days and, with one more day to go in the week, am already sitting at $107,000 in gross profit. This is just the first week of the month and I'm already a third of the way to matching my total profits over the previous five months.
Looking over my trading statistics, it's clear that things have really been picking up in recent weeks. I've basically generated more than half of my total 2020 profits over the past 3 weeks. That's $250,000 in just 13 days.
And it bears mentioning that I'm still on what is my second-longest win streak ever at 45 days and counting, more than two months without a single red day. At the risk of jinxing it, that looks like that may be the final record for me to break on this run if I can hold out for just a couple more weeks. Who knows, maybe I can turn this into an all-green summer!
Speaking of summer, Warrior Trading's Summer School kicked off this week. It's been a great week to cover given all of the activity in the penny stock universe. But the classes haven't been limited to just the equity market, we've got students enrolled in courses from everything from learning the basics of trading ticks in the futures market to speculating on cryptocurrency in the wake of the bitcoin halving.
With summer in full swing, now is the perfect time to brush up on your day trading strategy. Whether you're interested in enrolling in Summer School or just want to see what's been going so right in my trading account, check out the resources over at WarriorTrading.com as well as the action over at the Warrior Trading Facebook account and Youtube channel where I post daily watchlists and recaps.
As we head into the thick of June, I'll be curious to see whether the summer trading lull kicks in at all or if momentum persists into the dog days of July and August. In any case, I look forward to seeing just how far this streak will carry me and whether I can keep my cool if momentum dries up and I have to play things a bit safer.
View Comments and Join the Discussion!
Posted-In: Warrior TradingEducation General