Looking To Heat Up My IRA Trades This Winter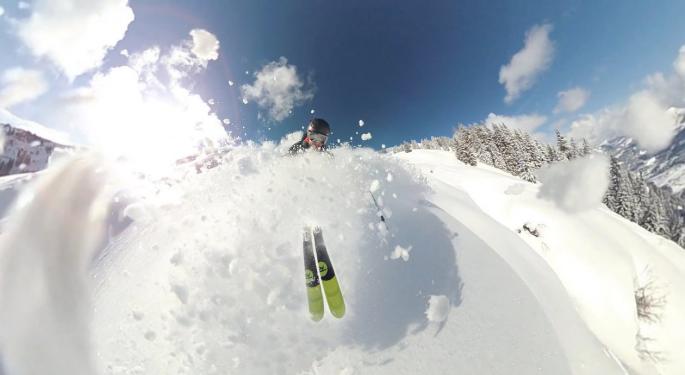 Here we are in November and I, for one, couldn't be more excited. Not only did I end October with more than $40,000 in profits in my main account, I'm also heading into my most historically profitable season for the past two years.
Since I started Warrior Trading and began recording and sharing my trading journey, I've had some of my biggest winning days in November, December and January. Around this time last year I broke my best trading day twice on two consecutive days. While that $40,000 day will be tough to top, I'm more excited to see if I can't keep my recent streak trend alive and top the monthly record I set back in January this year.
Unfortunately, I'm not going to focus on wishful thinking or any actual successes I saw this past week, although I am happy with the pace I've set in my two multi-week win-streaks and minimal red days, all of which you can catch up on in the Warrior Trading Blog.
Instead, I'm going to return to a long lost friend: my IRA account! After three months of inactivity, I managed to build enough conviction to make two trades in it over the past two weeks.
I've run into a pretty consistent series of hurdles since starting on my goal of trading through an IRA account, not the least of which being the pattern day trade rule. For those unaware, the pattern day trader rule is a measure to prevent certain types of accounts from being over leveraged by limiting the amount of intraday trades that can be made through it unless the account has at least $25,000 in capital.
Because of that rule, and because I maxed out my contributions for the account at $11,000 between the end of 2017 and the start of 2018, I've had to be very deliberate in how I trade the account. Especially any intraday trades, which I can only do once every 24 hours just three times a week until I surpass that $25,000 minimum.
Unfortunately, I'm down on that account and still about $5,500 away from hitting the ptd limit. Until last week I hadn't traded my IRA for a variety of reasons, not the least of which being the sheer difficulty of approaching an intraday position with the right amount of risk. Last week I added $400 to the account, which was a solid small step in the right direction.
This week's IRA trade was less successful. I lost $1,600 on 10,000 shares of what I thought was a strong momentum setup in Universal Security Instruments, Inc. (NYSE: UUU), which looked poised to breach $2 when it popped up a handful of times on my high of day momentum scanner. While it did reach a high above two dollars, I got stopped out as it consolidated.
It was a case of missed timing, which happens often to every trader. The difference is, because of the pattern day trade rule, I couldn't revisit the trade. Once I was out, I was out for the duration.
The reason I wanted to revisit my IRA in this post is because, although it's constrictive, frustrating and world's apart from the type of trading I'm used to, I'm actually excited to try and continue pushing this experiment into my historically hottest months.
I generally believe the notion that limitations encourage discipline and creativity, that was one of the primary impetus behind this challenge in addition to the tax benefits it confers. Now that I'm approaching the one year mark. I'd like to at least flex those muscles enough to surpass my day trade limit and really kick this account into high gear come 2019.
View Comments and Join the Discussion!
Posted-In: Warrior TradingEducation Markets General Best of Benzinga