How Teslas Rank In Vehicle Safety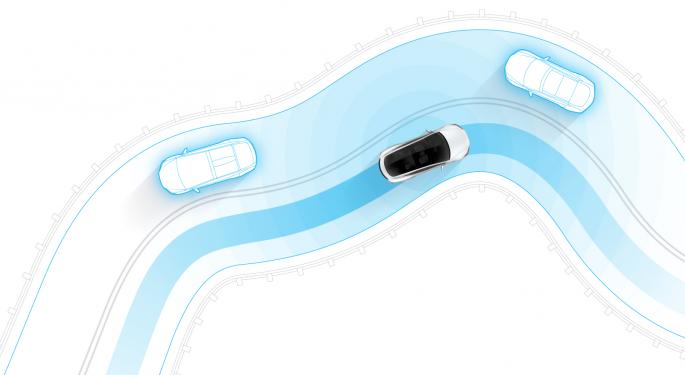 Last month, Tesla Inc (NASDAQ: TSLA)'s Model 3 earned a five-star safety rating from the National Highway Traffic Safety Administration. So did its competitor, the Chevy Bolt.
Neither were distinguished for their semi-autonomous features.
That Tesla trademark remains at the center of safety debates. The NHTSA continues to investigate the role of Tesla Autopilot in a May crash, although the National Transportation Safety Board vindicated the technology. The two federal agencies arrived at different conclusions on the cause of a fatal 2016 crash, with the NTSB tagging Autopilot as a contributing factor.
How Tesla Ranks
Earlier this month, CEO Elon Musk released a third-quarter safety report on Tesla's Autopilot that cited one registered accident or crash-like event for every 3.34 million miles driven with Autopilot, as well as one per every 1.92 million miles driven without Autopilot.
That's not a bad record: in comparison, the average American driver has one accident per 165,000 miles, according to Mashable; globally, drivers average about one fatal crash every 100 million miles.
Safety Controversy
Earlier this year, Tesla was criticized for publicizing inaccurate statistics in its safety reports, which touted a 40-percent decrease in crashes per million miles after Autopilot's release.
The data did not distinguish whether Autopilot was in use at the time of the crash, and Tesla's main metric — airbag deployment — was found to be an imprecise proxy for incidents. Crashes did not always result in airbag deployment.
The Insurance Institute for Highway Safety's metric, a 13-percent reduction in collision claim frequency for Teslas with Autopilot enabled, was deemed invalid, as the claims did not determine whether Autopilot was live at the time of each incident.
Some critics have taken issue with Tesla's relatively small miles-traveled sample size, which they say diminishes statistical significance. They've also rejected Musk's comparison of Tesla-involved fatalities against overall U.S. traffic fatalities — the latter of which includes bicyclists, pedestrians, buses and big rigs.
Where Precision Could Be Improved
To correct for invalid statistical methods, one reporter compared fatalities in Autopiloted Teslas against those in human-piloted Teslas. That study, done back in 2016, revealed Autopilot's involvement in twice as many fatalities. While the figures have likely changed in the last two years, a repeat study may yield more precise results than those Tesla promotes.
At the same time, comparative figures from Ford Motor Company (NYSE: F), General Motors Company (NYSE: GM), Honda Motor Co Ltd (NYSE: HMC), Waymo and others would be helpful. Of the 55 companies sanctioned to test self-driving vehicles in California, only four have submitted voluntary safety reports with the NHTSA, and even those lack references to crash statistics.
Related Links:
Why Consumer Reports No Longer Recommends These Tesla, Honda Models
Tesla Fixes Model 3 Brakes To Secure Consumer Reports Recommendation
Photo courtesy of Tesla.
View Comments and Join the Discussion!
Posted-In: AutoPilot Elon Musk National Highway Traffic Safety AdministrationEducation General Best of Benzinga