How To Approach A Quiet Market As A Day Trader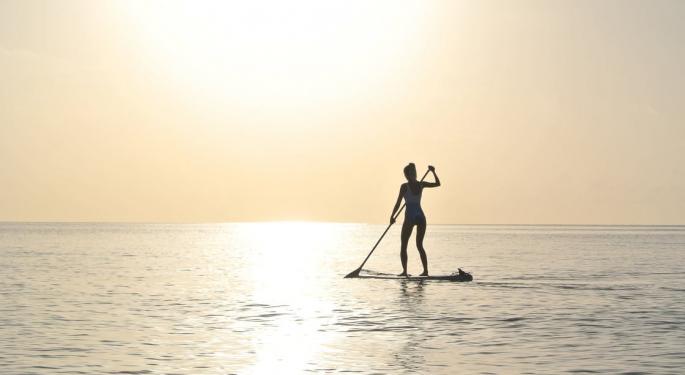 August continues to be a tough month for me. I'm just barely in the black for the month, and much of the challenge has been managing risk and reward in a tight market.
Case in point, I started this past week by not taking a single trade, the first time this year. I just couldn't find anything on my scanner on Monday that was either making a high enough move, or trading at the right price, or supported by the enough volume.
While not taking any trades is uncommon for me, these tight trading conditions aren't surprising late in the summer. August has had the lowest average daily trading volume in 6 of the past 10 years. The VIX has also historically trended lower during the month.
All that means less opportunity for breakouts and higher chances for a trade collapsing from under you.
So what can traders do in such a lean market? Well a lot of traders revert to bad habits, fishing for price targets, over-trading and generally not thinking through their strategy in hopes they get lucky. I shouldn't need to tell you that this is a bad approach.
Still, there are ways to trade in the dog days of summer. Of course, staying disciplined and knowing when to just walk away is a solid approach, but there are ways to get more from a day than just blankly sitting at your trading station waiting for something to pop up on you radar.
Option Trading
Since options can net the seller a premium, they offer a good way of generating income. More advanced options strategies can also take advantage of less volatile markets while still bringing in short term revenue.
Leveraged ETFs
Extremely volatile, leveraged ETFs can offer traders outsized returns on thematic funds, providing two or three times multiples (or inverse multiples) on the index they are pegged to. Most of these products are built for intraday trades, and holding on to one for more than a day or two generally results in diminished performance due to how the funds are rebalanced daily.
Trader Rehab
Of course, if you feel like you are beating your head against a brick wall, there's no shame in taking a week or even a month off. If trading right now isn't making you happy, occupy yourself with something that will.
Posted-In: Warrior TradingEducation General Best of Benzinga
View Comments and Join the Discussion!