What To Look For When Trading News Events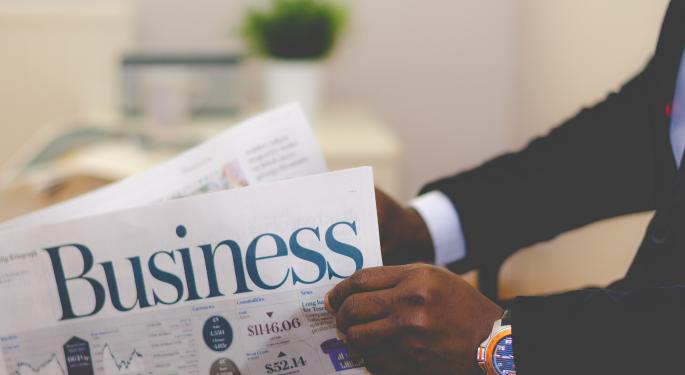 Trading economic data releases and news events can be a very profitable and satisfying venture. Economic data releases and other economic news events occur several times during each week at various times of the day, depending upon the entity releasing the data.
Data release events consist of releases of economic data, such as interest rates, employment figures, Gross Domestic Product (GDP) numbers, Producer Price Index (PPI), Price Managers Index (PMI) and others. Other news events consist of speeches from major political bodies or those groups that have control over the currencies of major countries. The best source to discover upcoming news events is Forex Factory economic calendar (om.) Any event that Forex Factory tags with a red (high impact) flag could be considered for news trading.
While there are many events that occur weekly around the world, there are those that typically have a larger impact on the market than others. Examples would include:
Monthly Payroll numbers, particularly the US Non-Farm Payroll and similar events in other countries
Speeches by central bank heads
Speeches by major political leaders
Interest Rate decisions for the major currencies
Once you've found a data release or other news event, there are several strategies you can use to profit from it.
Purely price action style
Using a purely price action style to trade the news would only require that you pick a trading instrument that should be prominently affected by the chosen news event. For example, if the news event is a US Interest Rate decision, you could trade the Dow Jones or S&P futures or perhaps either the EUR/USD or USD/JPY currency pair.
When the news is due to be released, ignore the actual outcome (that's so you do not get biased by the news.) Your only interest is the effect the news release has on the price of the instrument your trading.
Watch the chart as the news is released (I usually use a 15 minute chart.) If price moves smoothly, doesn't jump around and continues in one direction with short pullbacks on the way, then this is a good one.
You can use a shorter time frame chart if you prefer to have a more graphic indication of the price movement after the news.
Watch the spread to be sure it's not outrageous, then enter in the direction of the movement when you get a decent pullback. Use a small stop and keep your risk low.
I know a trader that uses a 2 minute chart of the YM (mini dow), watches for the initial spike, then the pullback and when price resumes its initial direction, he enters his trade in that direction.
"A deviation from the forecast expected data value which shocks the market" style
Many traders are looking at the expected value of the data release - as calculated by a group of data analysts and reported on most economic calendars. If the value comes out significantly higher or lower, the market typically reacts by buying or selling the effected trading instruments depending upon its perceived effect on the instrument concerned.
For example, if the data release is the US Interest Rate and it's expected to be raised, but instead is lowered, it's probable that the US Dollar will go down dramatically. Notice that I said it's "probable". Nothing is 100% sure in trading, so be sure you have stop losses in place to protect your account if the instrument does something unexpected.
The amount of deviation from the expected data necessary to move the market varies depending upon the data being released. The economic calendar at FXStreet.com provides deviation information for selected data release events if you trade Forex. In any case, a ¼% deviation of an interest rate, is enough to move the market. Just remember, you don't trade a deviation from the current value of the data - that deviation is already built into the market. You take your trade based upon a deviation from the forecast or expected value. And if the market doesn't move in the proper direction, stand aside.
Trading Reversals of News Spikes
This is probably the riskiest strategy of them all and requires the most focus and quick reflexes. You must have nerves of steel. You should definitely practice this on demo before you try it at home. This is a bit like trying to catch a falling knife. If you catch it at the right time, you'll do well - if not, not so much. If you pull this off, you can make a lot of profit in a very small amount of time.
The first thing to remember is establish your plan in advance of the data release. Know exactly how much size risk you are willing to take on the trade. Keep the risk small. Keep your size small. Be prepared to take your stop and re-enter your trade at a better price.
This strategy is based upon the well-established fact that most sudden price spikes will often be retracted before price will proceed.
It is fairly simple:
If you get a strong spike in one direction, wait for some signs of exhaustion and enter your trade in the opposite direction.
Close the trade at your stop if price does not immediately retrace and try again.
If you catch the retracement, follow your stops behind the retracement and allow the market to take you out.
Often price will retrace the whole spike and continue in the opposite direction. If you manage your trade properly, you can catch much of that move. Find a news trading strategy that works for you.
One thing I recommend is that you not even try the straddle trade. There was a time when straddling the market (a buy stop above the current price and a sell stop below it) was a great way to catch a news trade. Now, if you watch, you will notice the market makers will swing the market in both directions during the time of low liquidity just before the news is released, essentially taking out both of your stop orders. It may work once in a while, but I don't think of it as a high probability strategy.
News Trading can be very profitable in a short amount of time. Just be sure to watch your risk. Keep your size small and never bet the farm. Have a great trading day!

Posted-In: Education Forex Markets Trading Ideas General
View Comments and Join the Discussion!