What I Talk About When I Talk About Stock Scanners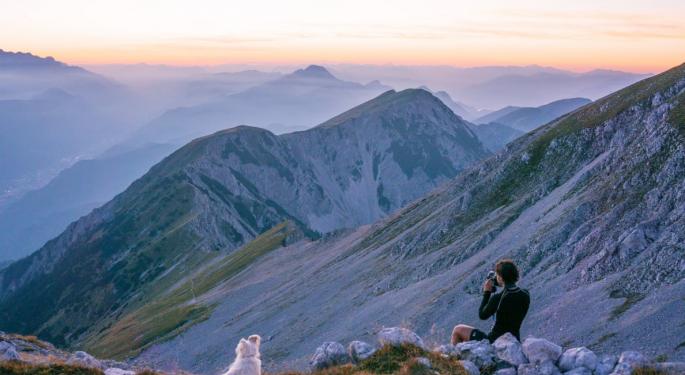 One of the biggest and most frequent misconceptions that I hear about active trading is that you need a thesis to find success. For those less familiar with trading lingo, a thesis is clear, cause-and-effect theory as to why a stock will perform in particular way.
For most new traders, their idea of a thesis is based on fundamental information related to a company. If Tesla Inc. (NASDAQ: TSLA) invested capital to better meet its production goals, investors might draw on that to justify buying Tesla prior to future earnings reports. At the same time, other investors might think the capital would be better used in research and development, and decide to short Tesla. Since each trader draws on different information or perspectives to form a thesis, their results tend to vary widely.
While some traders certainly attempt to approach the market this way, others might form a thesis based on trends in a company's stock price, or even a combination of fundamental company information and technical analysis. In any case, thesis trading requires a fair amount of dedication to research and company and industry knowledge to be consistently profitable.
What many Warrior Trading students are surprised to learn is that this amount of research isn't necessary or even advisable to day trade. I walk through my process for creating a stock watchlist every morning using a stock scanner, and I rarely spend more than a half hour compiling trading ideas. I'm not concerned about activity within a company's balance sheet, I'm concerned with what's happened in the company's stock last 12 hours.
I can do this because I look for particular metrics in that scanner that I've learned tend to forecast big price moves. While I also keep my head up for company news, the metrics listed below are generally my best indication that a stock is primed to move early in the trading day.
Momentum
Any stock that has traded up by 30 percent or more are immediately interesting to most momentum traders, including myself. This is particularly true when those moves happened late in the previous day's session or in the off-hours market.
Big gains prior to the open, especially in stocks with low trading volume and low float, generally move higher than their previous closing price, often followed by a pullback and a rebound. Capturing profits in this situation is referred to as scalping, because you're looking to buy as the stock begins to rebound and sell when it pulls back, shaving profits from the stocks peaks.
New Highs/Lows
As a rule, traders love records. Stocks breaking personal records, short- or long-term highs and lows, will immediately draw the attention of those who watch that stock. A company with shares reaching a new 52-week high might drive swing traders to anticipate gravity and short the stock, while it might compel others to buy expecting momentum to carry the stock higher. In either case, this increased attention signals an opportunity to trade the price discovery.
For my purposes, I look to my scanner to find stocks making new short-term, weekly or intraday highs. This is mostly due to the physics of the small-to-mid-cap stocks I like to trade, which can move dramatically during the midday market if I don't find any great candidates on the open.
Moving Averages
Finally, something I encourage all traders to pay at least some attention to, is a stock's recent simple moving average. I frequently refer to one week and 20-day charts, but I also sometimes look to 50-day charts for a better sense of the stocks mid-term levels. Having reference to how a stock has performed in the mid-term against its recent closes can provide a sense of not only a stock's momentum, but also how much it might be over- or under-performing.
Posted-In: Warrior TradingEducation General
View Comments and Join the Discussion!